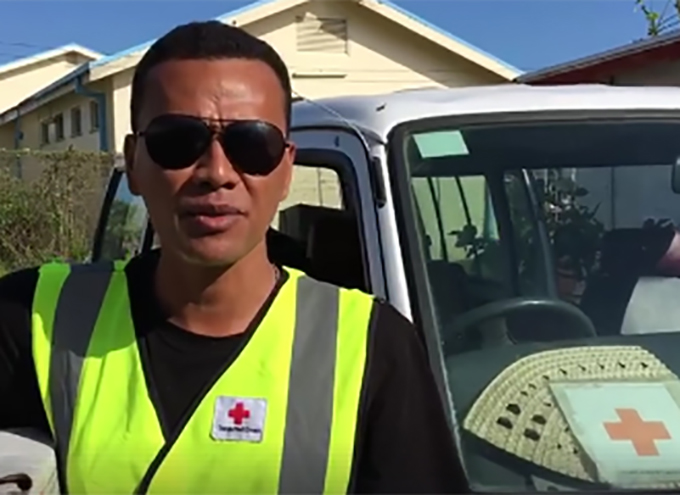 By Kalino Latu. editor of Kaniva News
The Tongan government's efforts to assess the extent of destruction by Tropical Cyclone Gita have been hindered by falling trees and downed power poles.
The Minister of Disaster Management, Poasi Tei, said teams of government assessors had been dispatched to villages and towns to report on damage caused by the category four cyclone.
However, they could not start their work immediately because the roads were blocked by debris and downed powerlines.
VIDEO: 'This is pretty horrific' – Barbara Dreaver describes Cyclone Gita as her most frightening cyclone experience in 30 years
It is expected the assessment would be completed by tomorrow, Tei told Kaniva News.
New Zealand and Australia have sent two aircraft carrying aid to Tonga.
Tei said he was thankful for the New Zealand and Australia's assistance so far.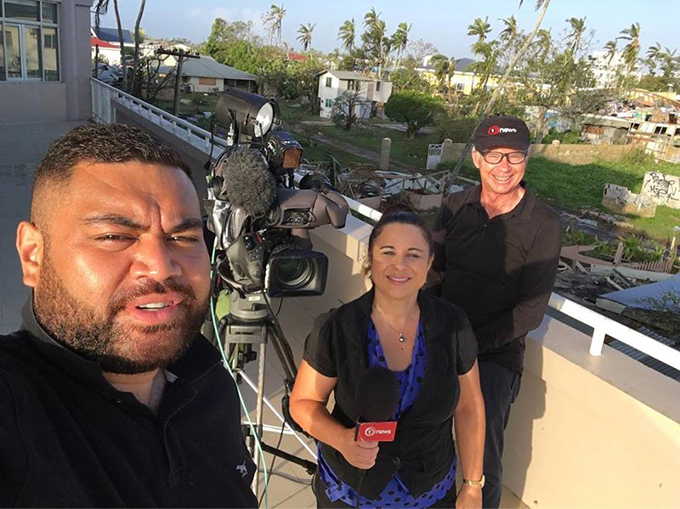 Meanwhile, a 72-year-old man from Fua'amotu died suddenly in hospital while three people were seriously injured and 30 were admitted to hospital with minor injuries, Tei said.
Police offices flooded
Police Minister Māteni Tapueluelu said his ministerial office and some other police offices had been flooded.
He said many school buildings had had their roofs ripped off when Cyclone Gita struck.
Tapueluelu said this afternoon attempts to get information from 'Eua in the wake of Gita had failed because telephones and the internet were down.
Another aircraft from New Zealand will fly to Tonga to conduct a surveillance survey in 'Eua.
He said police were trying to make contact with the island from Nakolo in Hahake because of their closeness but he has yet to be updated in it.
It has been estimated about 5700 people sought shelter in evacuation centres during the cyclone, and it is expected these numbers would increase substantially  last night.
About 80,000 people in Tonga, including 32,000 children, were at risk from Cyclone Gita, Unicef said.
In Fiji, The Fiji Times reports Gita was expected to be located about 140 km west-southwest of Ono-i-Lau, or 300km southeast of Kadavu last night.
Fiji Meteorological Services director Ravind Kumar said the storm continued to move further west heading towards New Zealand.
From New Zealand, RNZ reports Gita has been upgraded to category five, the highest possible, Fiji's Meteorological service says. Follow RNZ's live coverage.