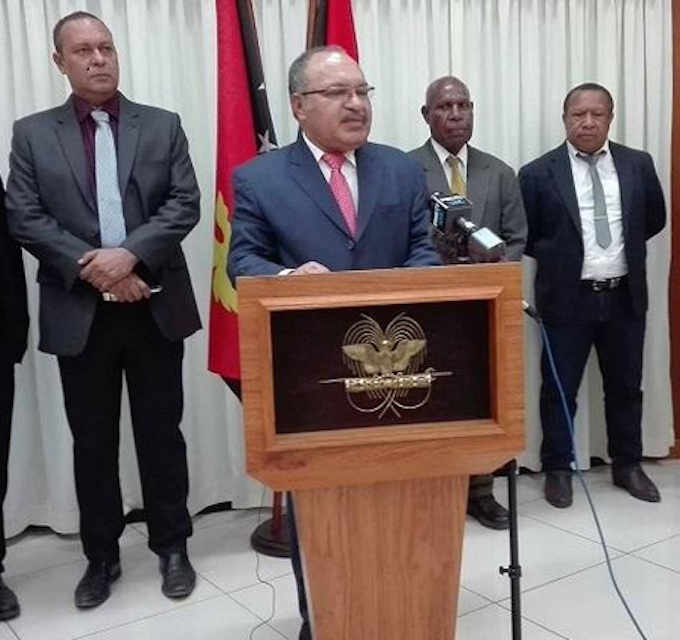 Pacific Media Centre Newsdesk
After two weeks of controversy, Pangu Pati leader Sam Basil and most of his party have split with Papua New Guinea's Opposition and defected to Prime Minister Peter O'Neill's post-election government, consolidating the People's National Congress hold on Parliament.
In spite of repeated denials by Basil, Prime Minister O'Neill announced the defection yesterday afternoon, reports Loop PNG's Annette Kora.
Basil defected with all 11 Pangu MPs from Morobe Province, including Central Province, Sohe and Lufa.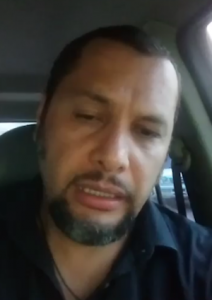 The defection has been widely condemned on social media and Papua New Guinea blogs as a "betrayal" and Oro Province Governor Gary Juffa made an impassioned plea in a video message appealing to fellow Opposition MPs to continue to work responsibly in Parliament for "the interests of all Papuan New Guineans" and not just a few.
Just four Pangu Pati MPs, including former Prime Minister Sir Mekere Morauta (Port Moresby North West), refused to defect and have remained with the Opposition.
ABC News correspondent Eric Tlozek reports Basil was one of the O'Neill government's most outspoken critics, and his successful grassroots campaign wiped out senior government MPs in his home province of Morobe.
But Basil said he had to respect the Prime Minister's mandate, Tlozek reports.
"So all I can say is that Papua New Guineans have chosen the government, now we make our choice to join PNC."
ABC also reports Basil has also filed a criminal complaint against rival members of his party executive who challenged his move, alleging they stole party funds.
The defection helps secure O'Neill's grip on government, and the Prime Minister praised Basil and the defecting Pangu Pati MPs.