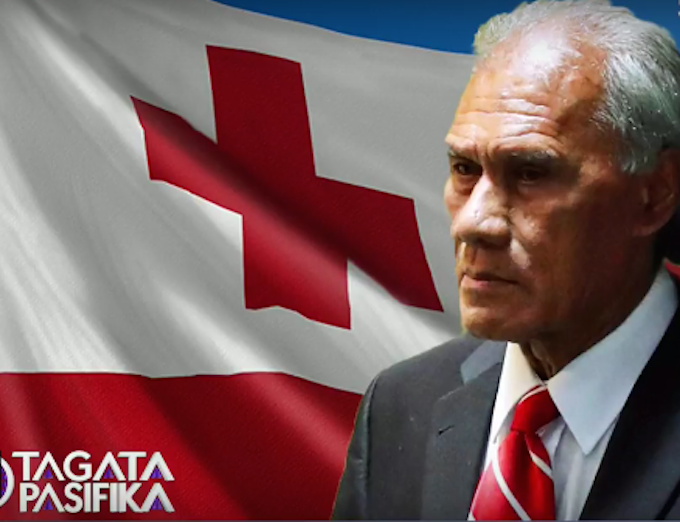 By Kalino Latu, editor of Kaniva News
King Tupou VI has proclaimed ʻAkilisi Pōhiva's cabinet will continue on as Tonga's caretaker government, which will run the kingdom until after the upcoming general election in November.
The Lord Chamberlain made the announcement yesterday.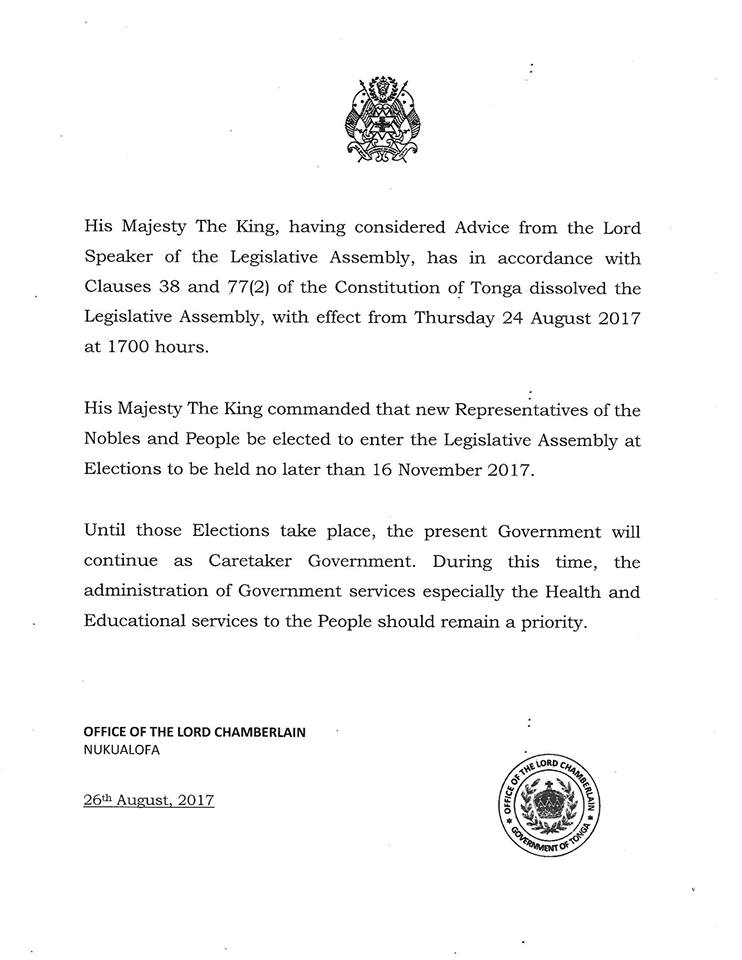 "His Majesty commanded that new representatives of nobles and the people to be elected to enter the Legislative Assembly at elections to be held in no later than November 16,″ the Lord Chamberlain said in a statement.
"Until those elections take place, the present government will continue as caretaker government.
"During this time, the administration of government services, especially Health and Education services to the people, should remain a priority".
Pōhiva and his cabinet were dismissed on Friday after King Tupou VI had dissolved Parliament.
NZ troops in Tonga come home
Meanwhile, the New Zealand SAS troops in Tonga will be brought home as soon as possible, the New Zealand government announced.
A group of 20 SAS soldiers are in Tonga, where the Prime Minister has suddenly been dismissed by the King.
Foreign Minister Gerry Brownlee told The New Zealand Herald the troops were there for a routine exercise, and yesterday confirmed they would be pulled out of the country as soon as possible.
"Rather than continuing on to do their scheduled training exercise, we've concluded this is a time for Tonga to have some clear air, uncomplicated by the coincidental presence of NZDF personnel in the country."
Pōhiva to stand again
ʻAkilisi Pōhiva plans to run for Parliament again in the November election, his son and personal assistant Poʻoi Pōhiva confirmed to Kaniva News.
The dissolution of the Parliament came after the king was advised by his Privy Council and the Speaker of Parliament.
In an interview with Pōhiva three years ago, the long-time democratic veteran campaigner said he would stand for election one last time in the 2014 general election.
The revelation of Pōhiva's plan could give his great number of supporters in the kingdom and abroad a sense of relief, after many of them were devastated by his dismissal.
Po'oi Pōhiva did not give further details about his father's plan but most of 'Akilisi's supporters had called on him to stand again for Parliament since his dismissal.
His supporters do not believe there were solid reasons for the king to dismiss the people's first elected Prime Minister.
The Privy Council has yet to give any reasons why it made the surprising royal command.
ʻAkilisi Pōhiva's supporters have questioned the Privy Council and the Speaker of the House over their advice to dissolve Parliament given they were only elected to their positions by the king and the only 33 members of the nobility.