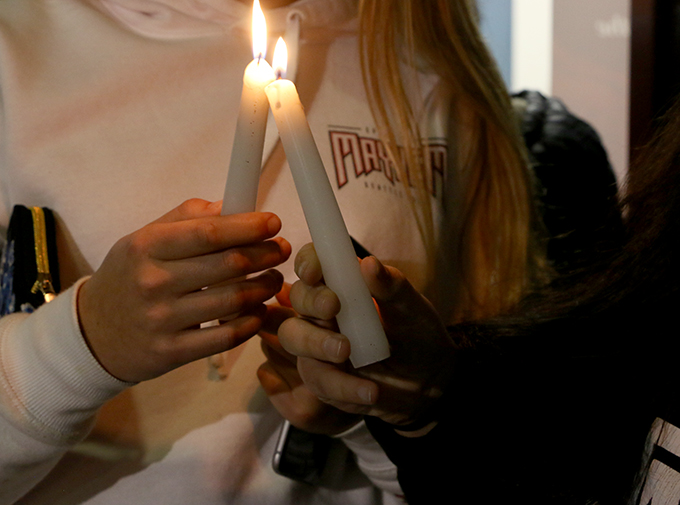 By Kendall Hutt in Auckland
The estimated 226,000 people who lost their lives in the atomic bombs on Hiroshima and Nagasaki have been remembered in Auckland.
In a commemoration organised by the Women's International League for Peace and Freedom (WILPF) Aotearoa, members of the public and nuclear-free activists gathered in the Grey Lynn Community Centre to remember those who died on August 6 and August 9, 1945.
Seventy-two years on from the end of World War II, calls for the abolition of nuclear weapons and a halt to militarisation have not waned in efforts by women to bring world peace.
Professor Kozue Akibayashi, the international president of WILPF, led such calls last night.
"It has been my source of energy to be connected to women in many parts of the world who share a similar concern of the usage of power, the masculine idea that puts more importance in the use of force to solve disputes or to gain superiority of others.
"It has been my source of energy to work with women in other parts of the world to bring about a more equal world and to bring gender equality, which we feel very strongly can bring world peace so threats do not exist or nuclear power, because the use of nuclear arms are not justified," she said.
Dr Akibayashi, who teaches at Doshisha University's Graduate School of Global Studies in Osaka, Japan, highlighted the significant number of US bases on the island of Okinawa and the ongoing tensions surrounding the Korean peninsula to reinforce the absence of demilitarisation globally.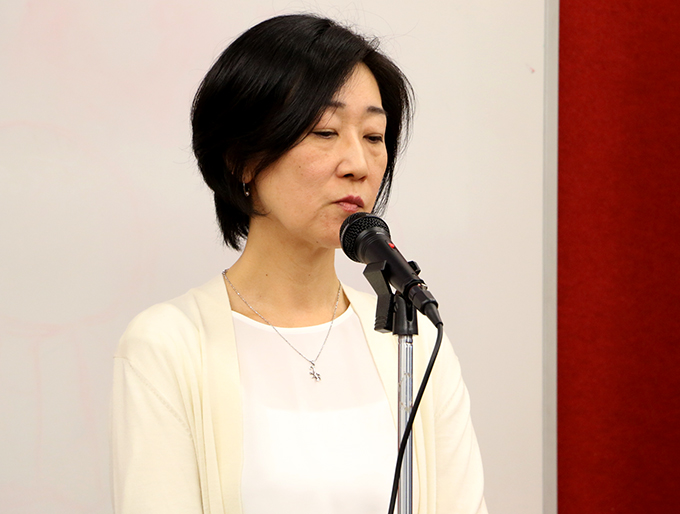 International community responsible
"The larger international community is responsible for bringing peace to the region and ending the grave human rights issue in North Korea," she said.
The US has maintained bases on Okinawa since World War II and 70 per cent of its forces in Japan are centralised on the island in a move Dr Akibayashi described as "colonialism".
This concentration of forces may have enabled the US to wage wars in Vietnam, Korea, Iraq and Afghanistan, but it has had an adverse effect on Okinawans, she added.
"No year passes by without sexual assault by US soldiers on Okinawans. It's ongoing and they have the power.
"Their safety and wellbeing has been undermined and destroyed by the presence of the US military.
"They want to live in an Okinawa which is free from military bases and militarism," she told her audience.
Soka Gakkai International New Zealand youth leader Soumya Puri reflected:
Value of human life
"I find the horrific events that unfolded 72 years ago on August 6, 1945 and August 9, 1945 during the heights of World War II deeply upsetting and forces me to question the value placed on human life and humanity as a whole.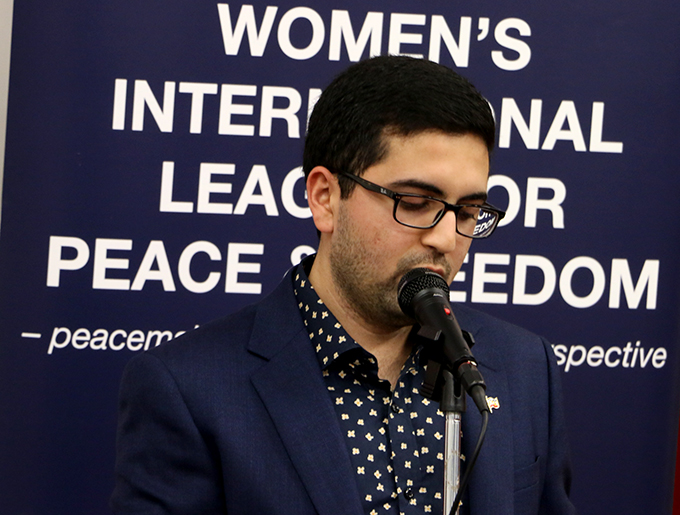 "The survivors of these nuclear bombs, known as Hibakusha, have shared their stories that clearly illustrate the pains and sufferings they've had to endure and overcome to lead a somewhat normal life. It was a price they never should have paid.
"The bombings at Hiroshima and Nagasaki possess a great reminder that any technological breakthrough or advancement should be used for constructive purposes that pushes the human race forward, which is the ability for everyone to do more than they ever could.
"However, the opposite was achieved with the creation of nuclear bombs as they pose a constant threat to our existence, our most fundamental human right," he said.
WILPF and its supporters also held a candlelit vigil in the form of a peace symbol to remember the approximately 226,000 people who lost their lives.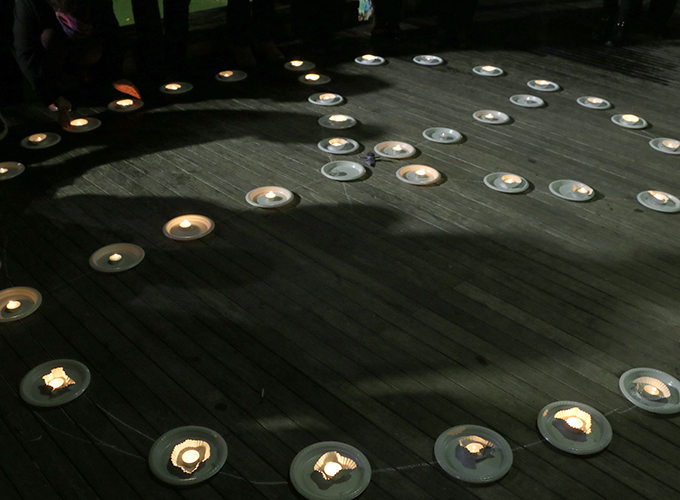 Despite the wind and the rain, and thanks to the persistence of the younger generation, the peace symbol remained lit for some time.
The Nuclear Weapon Ban Treaty, signed by 122 countries on July 7, 2017, provides some hope for future generations, although the fight is not over, WILPF Aotearoa president Megan Hutching reflected.
Treaty 'significant step'
"This treaty is a significant step towards nuclear disarmament, but it is only a step. We all need to be active and continue to work towards complete nuclear disarmament. WILPF would also say complete disarmament, no weapons.
"We hope that this treaty banning the last legal remaining weapons of mass destruction will provide the ethical momentum to banish them to history and for that to happen sooner rather than later."