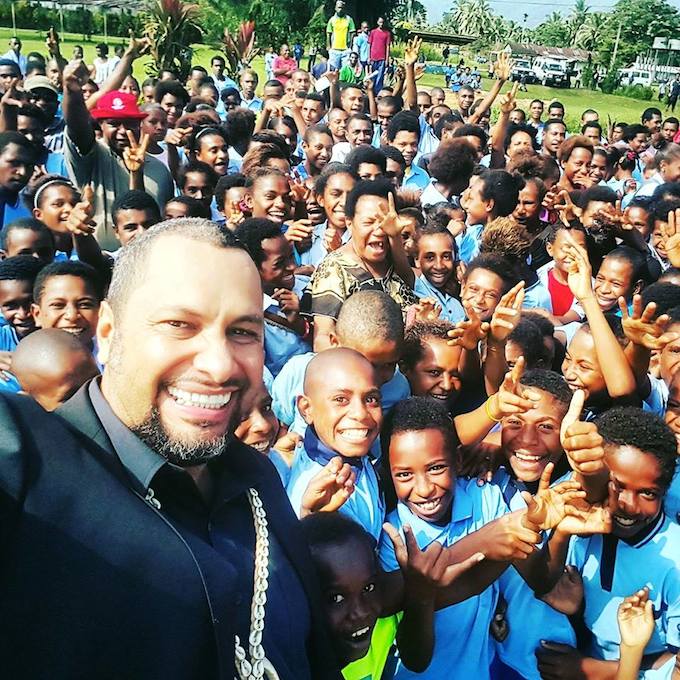 Pacific Media Centre News Desk
Popular Oro Governor Gary Juffa, one of the opposition leaders contesting Papua New Guinea's general election next month, has called on the nation to take back the country from elitist "globalised zombies".

Declaring that Papua New Guinea needed fresh leadership when the country goes to the polls, the People's Movement for Change Party (PMCP) leader added that it must be one that did not repress the people.
He appeared to be referring to the current government of Prime Minister Peter O'Neill and a host of foreign advisers.
Juffa, who has travelled to Henganofi, Kainantu and Lufa in the Eastern Highlands to endorse his candidates, called on Papua New Guinea to break free from a "colonised mindset" and take back its economy from foreign control.
"Our people need basic services like health, education, law and order, justice, markets and platforms to perform promote and export their art culture and sport," he said.
Papua New Guineans were convinced by others "who merely exist for profit and material riches alone, whose heads are filled with intelligent schemes and scams but whose hearts are empty."
'Sucked the life'
"These globalised zombies, a class of elitist rich who have sucked the life out of their societies are here to do the same," he said.
"These evil beings and their agents who come to 'help' will have our people become so busy thinking and moaning about what we don't have … that they [will] have us forgetting about the abundant blessings we do have and the great opportunities that come with them."
Juffa said he had always advocated that Papua New Guinea was a blessed country.
"It has rich soil and there is plenty for everyone," he said.
"Look at our people. They are great people. Talented and compassionate. They take care of themselves. They provide for their families. We are not a welfare state. We do not need to pay anyone social security.
"What we need to do is economically empower our people. All our people.
"What we must do is provide true loving leadership … that promotes the interests of the people."
Papua New Guineans will vote between June 24 and July 8.