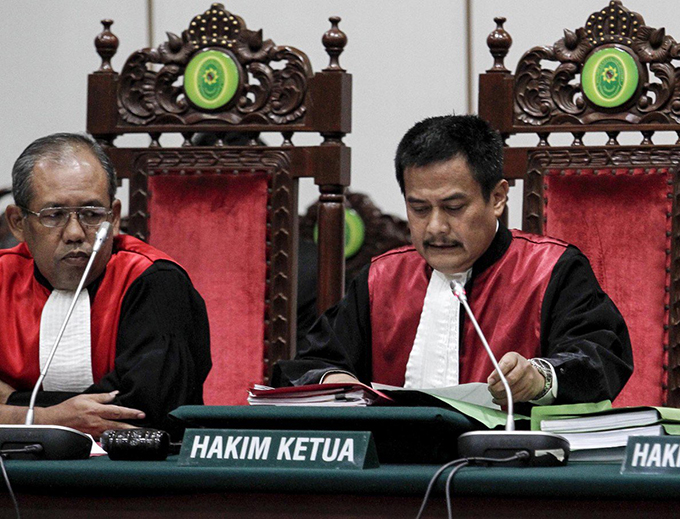 By Marguerite Afra Sapiie in Jakarta
Indonesians have called on President Joko "Jokowi" Widodo to immediately repeal Article 156a on religious blasphemy of the Criminal Code (KUHP), with thousands of people having signed an online petition urging the government to do so.
Through an online petition entitled "President Jokowi, Scrap Article 156a on Blasphemy from KUHP Revision" registered at change.org, two petitioners, Gita Putri Damayana and Gita Syahrani, raised the call.
In less than a week since the petition was submitted online, more than 10,000 people have endorsed it.
The petition was created following the decision of the North Jakarta District Court to sentence non-active Jakarta Governor Basuki "Ahok" Tjahaja Purnama, a Christian and ethnic Chinese, to two years in prison for "defaming religion" last week.
"Ahok's conviction is one among many cases […] that shows that Article 156a of the KUHP is used to judge someone's beliefs and ideas, and that difference is something that is seen as wrong," the petitioners wrote in the petition as quoted by change.org.
The petition, directed toward Jokowi and Law and Human Rights Minister Yasonna Laoly, urged the President through the minister to push legislators at the House of Representatives, which is currently amending the KUHP, to scrap the article.
"There is still time for the public to push for the agenda to scrap Article 156a from the KUHP," the petition read.