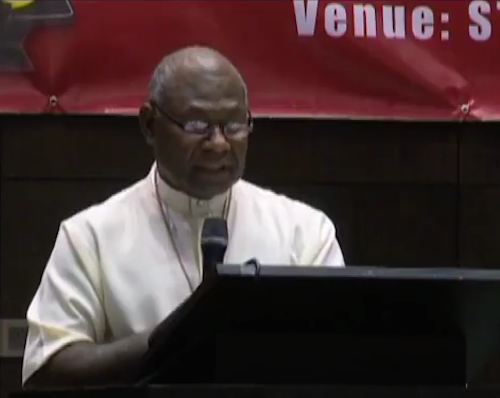 The summit was launched yesterday with welcoming remarks by the chairman for PNG Christian Leaders Alliance in HIV and Aids, Sir John Cardinal Ribat.
Cardinal Ribat said one of the great intentions for the HIV Summit was to bring the heads of churches together so that they are able to speak about the virus that was a public health issue in this nation.
He said they would work together, be one voice in advocating care, peace and unity.
"Today is one moment where we can share this intention and talk about it and work towards promoting it in future," he said.
Cardinal Ribat said he was more than humbled to see about 20 heads of churches in the summit.
"It is indeed a milestone for PNG Christian Leaders Alliance for HIV and Aids to stage this historical national event.
Desired outcomes
"The summit is the first of its kind for the country. It is our hope and prayer that the desired outcomes of this summit are collectively achieved through the active involvement and participation of all heads of churches."
He said it was also a time to learn about the current HIV situation in the nation, the region and globally, and to see where the response gaps were and how churches could respond.
"It is a time for us to discuss on the sensitive issues such as gender-based violence (GBV), stigma and discrimination, human rights, access to service and issue affect the population in PNG."
He added that it was also a time for Papua New Guinea to make a proactive way forward and make recommendations on how the Christian churches in the country could respond in addressing the root causes of HIV transmission and sensitive issues associated with it.
The summit will continue tomorrow.