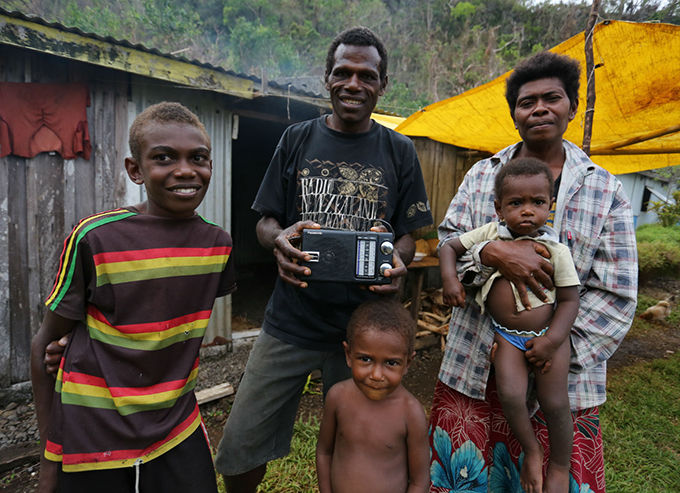 Chief executive Paul Thompson confirmed that there would be no reduction in Radio New Zealand's commitment to its Pacific broadcast partners.
His reassurance came as Radio Australia closed its international shortwave transmission service to Papua New Guinea and the Pacific.
Paul Thompson emphasised the importance of RNZI's 25-year relationship with New Zealand's Pacific neighbours.
"People in remote parts of Papua New Guinea, Solomon Islands and Vanuatu who may be feeling the loss of the ABC can rest assured RNZI will continue to provide independent, timely and accurate news, information and weather warnings as well as entertainment to its Pacific listeners," he said.
RNZI has been broadcasting since 1990 to the Pacific and says it is regarded as the "authoritative voice of the Pacific".
It can be heard across the region and has proven to be a vital lifeline during times of disaster.
Station of the year
In 2007, RNZI was named international Radio Station of the Year by the Association for International Broadcasting (AIB).
RNZI broadcasts timely cyclone and tsunami warnings via shortwave and can continue to be heard should local broadcasters go off-air due to a cyclone or other disaster.
Paul Thompson said the essential nature of Radio New Zealand's role in the Pacific had been regularly underlined by the positive feedback to RNZI following cyclone and tsunami alerts.
"A Vanuatu villager has told our reporter Koroi Hawkins that he knew to take shelter during Cyclone Pam just because of the warnings broadcast on RNZI. At times like this we are the essential voice of the Pacific," Thompson said.
RNZI's coverage of the aftermath of Cyclone Pam in Vanuatu in 2015 won RNZI reporter Koroi Hawkins a silver medal at the prestigious New York Festival Radio Awards in 2016.
RNZI broadcasts in digital and analogue short wave to radio stations and individual listeners across the Pacific region.
About 20 Pacific radio stations relay RNZI material daily, and individual short-wave listeners and internet users across the world tune in directly to RNZI content.
The RNZI signal can sometimes be heard as far away as Japan, North America, the Middle East and Europe. RNZI also provides rich content for online users through our website.
Media release: Following the ABC's decision to cut shortwave radio transmission in the Pacific, Radio New Zealand International issued the above statement to reassure its listeners that it is committed to its Pacific broadcast partners.