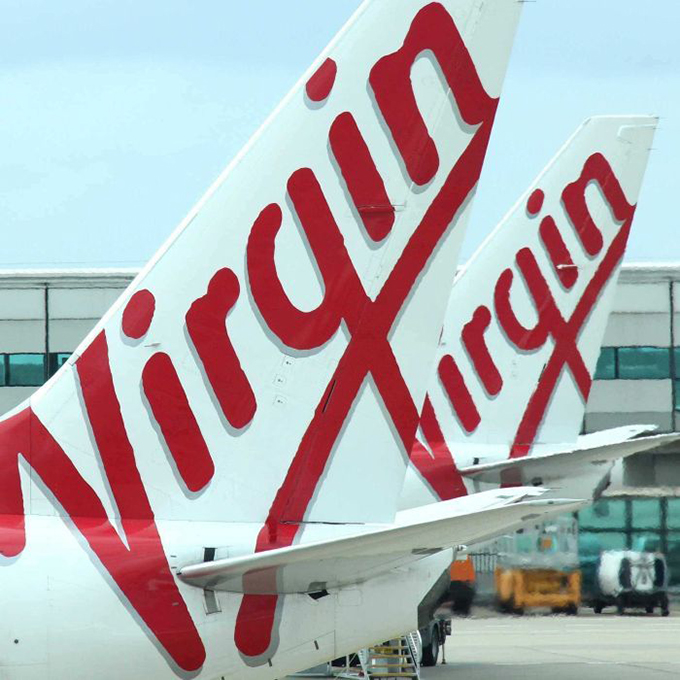 By Dan McGarry in Port Vila
The latest chapter in the airport debacle may soon be over.
Airports Vanuatu Ltd CEO Jason Rakau said yesterday that he hopes to see Virgin Airlines resuming their flights to Port Vila within a week. And Virgin Airlines yesterday validated reports in Wednesday's Daily Post that they were taking their flight cancellations on a day-to-day basis.
Some media outlets made much of a Virgin announcement on Wednesday which stated that "Virgin Australia is halting operations in and out of Port Vila until further notice".
Company representatives later confirmed that although the suspension was open-ended, they were approaching the stoppage as a temporary, short-term measure.
Virgin representatives reiterated several times that the safety of their passengers and crew is paramount, and that their approach in such situations is to apply an abundance of caution.
But they were unequivocal that their intention was to resume flights as soon as their safety concerns were adequately addressed, and the airline could be confident that problems like last week's will not crop up again.
A Virgin flight inbound to Port Vila was turned back on Monday afternoon following reports of a gap in the runway near the Mele end of the airstrip.
Defect discovered
The defect was discovered on Monday afternoon by a joint team of AVL and Virgin Airlines technical staff. An inspection earlier that day prior to the departure of an Air Vanuatu flight showed no problems.
Inspections of the runway occur prior to every jet aircraft take-off or landing.
In an interview yesterday with the Daily Post, Airports Vanuatu's Rakau acknowledged that his company had lost the confidence of the airlines, and that they were willing to go "above and beyond" in order to restore it as quickly as possible.
He told the Daily Post that his company, which is responsible for operating and maintaining Bauerfield's runway, was finalising a plan not just to patch and seal cracks on a piecemeal basis, as they have done until now.
They are proposing "milling out" problem sections of the runway and resurfacing them entirely.
He said that this would give confidence to airlines landing in Port Vila that there be no more unpleasant surprises.
He estimated that the process of resurfacing the problem areas would take about six weeks, if all went well.
Different repair area
Rakau was at pains to point out that the gap in the runway surface was not in an area that had been repaired by Fulton Hogan, the contractor that performed the emergency repairs.
He confirmed a report in the Daily Post, stating that the problem area had been identified in the initial assessment, but that it was felt that repairs could wait until the second-stage upgrade, which would rip out and resurface the entire runway.
That assessment was conducted by a reputable overseas pavement specialist, he said. Asked if he would be using them again, he replied that they would be comparing results from a number of independent teams, hired by themselves and the airlines, in order to ensure that they had the best possible understanding of the situation.
The Daily Post asked Rakau how it was that Air Vanuatu still felt confident enough to fly when other airlines did not. He responded that Air Vanuatu is based here in Port Vila, and therefore has an advantage because their technical staff are here on the ground. Virgin Airlines had been flying in its own team on a monthly basis prior to the service suspension.
It was during a regular monthly inspection by the Virgin technical team that the defect was spotted.
The Airports Vanuatu CEO indicated that, following Monday's flight turn-around, Air Vanuatu has offered to share its technical evaluation information with Virgin Airlines if that will restore confidence. Virgin is reportedly evaluating Air Vanuatu's processes to determine whether they meet their technical requirements.
Dan McGarry is media director of the Vanuatu Daily Post group.