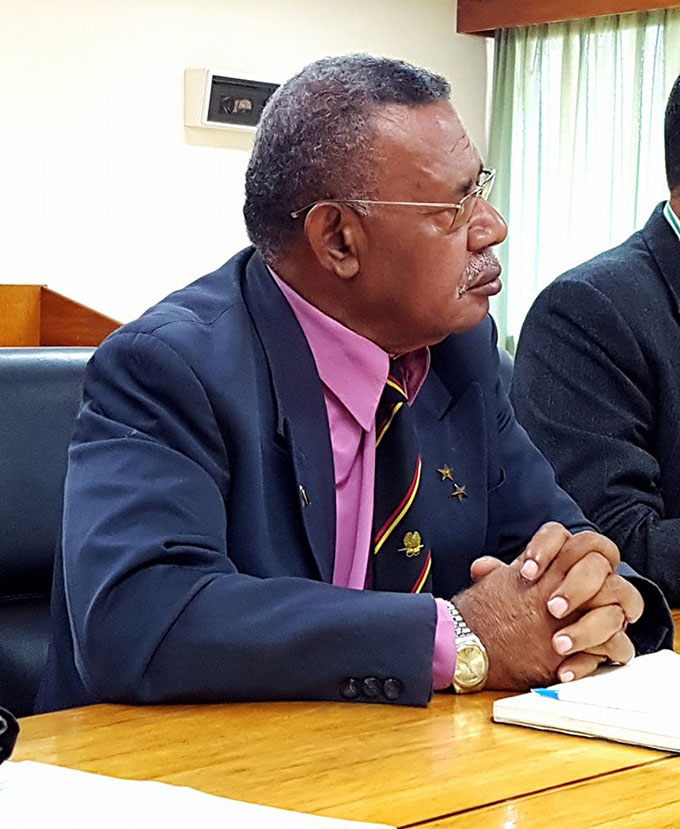 By Peter S. Kinjap in Port Moresby
Pangu Pati is striving to rebrand its efforts to revive the core values of the oldest political party that stood and fought for political independence in Papua New Guinea.
Leader of Pangu Pati Sam Basil announced the appointment of former PNG Defence Force Commander Jerry Singirok and businessman Bryan Kramer yesterday to take up advisory roles of the party, as reported by PNG Loop.
Singirok has been appointed political adviser on national security and Kramer has been appointed as chief political strategist for the party.
Singirok was commander of the PNG Defence Force during the Sandline mercenary affair in 1997 when he ordered troops to arrest foreign mercenaries hired by the government to deploy against Bougainville rebels.
Singirok and Kramer join policy adviser Dulcie Somare Brash in the party's think tank.
When welcoming the two advisors, Basil said their involvement and contribution would really bring change to the party and the people of the country.
He said the party's highly qualified team of advisors would provide the essential technical, security and political support ahead of the national elections next year.