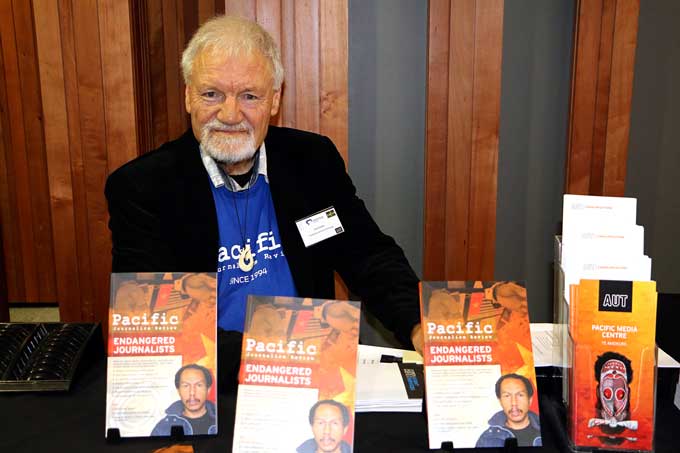 By Husain Malvi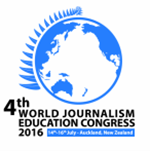 Research journal editors and publishers are often faced with a range of challenges when producing publications outside the Northern Hemisphere elite. At the 4th World Journalism Education Congress (WJEC) being held at the Auckland University of Technology, editors from the Asia-Pacific region shared perspectives of their "perils and pitfalls" of publishing.
Professor David Robie, director of the Pacific Media Centre and editor of Pacific Journalism Review and Pacific Journalism Monographs, highlighted the challenges and successes of publishing the only journal in the world that produces in-depth research about journalism and media in the Asia-Pacific.
Dr Robie said the journal was established in 1994 at the University of Papua New Guinea to bring attention to urgent Pacific issues.
"It was started to publish Pacific issues and situations that were otherwise ignored."
Press freedom was a major issue in that time, but according to Dr Robie, PJR played a major role in making the issue aware among the masses.
No easy feat
But it has been no easy feat, admitted Dr Robie, saying the production of the "global South" journal had moved three times, finally being established in New Zealand.
After leaving Papua New Guinea, it was then moved to Fiji in 1998 because he had been appointed as head of the University of South Pacific in Suva which also had better resources to support the journal.
In 2000, "maverick businessman" George Speight staged Fiji's third coup.
Because of this the media environment in Fiji was threatened and PJR moved to New Zealand. The first edition was published in 2003, at AUT and later at AUT's Pacific Media Centre when it was established in 2007.
Dr Robie explained that journals like the PJR were at the "nexus" between industry and the research.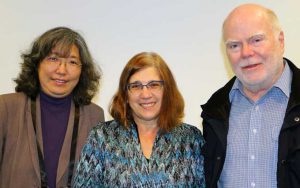 Support needed
Professor Linda Claire Steiner, of the Philip Merrill College of Journalism and the editor of Journalism & Communication Monographs (JCM), said more support was needed from "budding journalists".
"There is no particular value in doing a lot of research if you don't share it with people. Research is meant to be shared and if you want to make a contribution, the way to do that is to get it published somewhere," Dr Steiner said.
She also commented on the difficulty of producing in-depth articles that often reach limited audiences.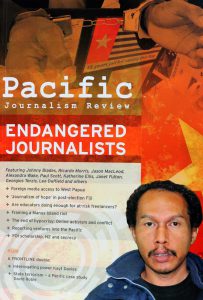 "All of that important research you have done to be seen by other researchers, who might use it, cite it and assign it to their students, goes in vain," she said.
The Pacific Journalism Review launched its latest journal edition titled 'Endangered Journalists' this week at the WJEC. The edition includes a special focus on media missions in West Papua and includes contributions from significant journalists such as Johnny Blades, Ricardo Morris, Jason MacLeod, Alexandra Wake, Lee Duffield and many others.