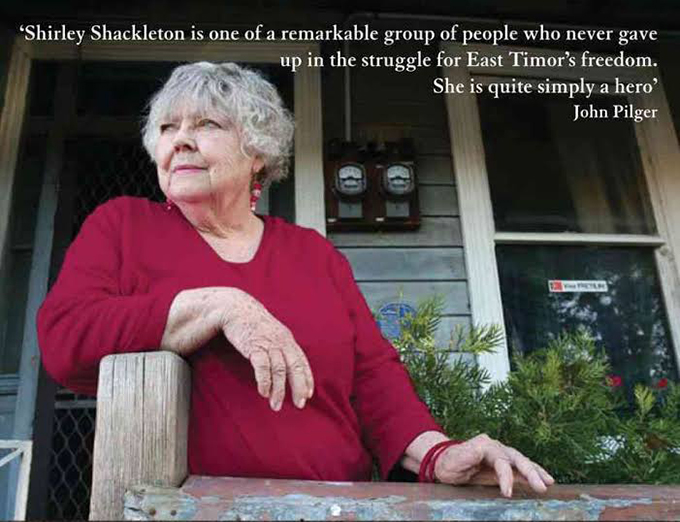 Shirley Shackleton, widow of journalist Greg Shackleton, one of the Balibo Five killed by Indonesian special forces at that Timorese border town of that name on 16 October 1975, responds to the story about Professor David Robie's address about Timor-Leste and West Papua at the Otago Foreign Policy School last weekend.
Dear Professor Robie,
I was very moved and appreciative to read the Asia Pacific Report account of your speech in which you pilloried the lack of reporting on West Papua and the murders of the Balibo Five in New Zealand.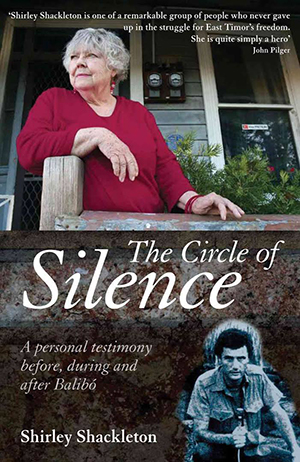 Not only was their torture, according to Nobel Peace Prize recipient Jose Ramos-Horta designed to humiliated them; the subsequent murder of Roger East witnessed by 100 unwilling Timorese resulted in genocide visited upon innocent Timorese people and their children.
I'm particularly pleased to know of your praise for Mark Davis for his dedication to the truth, which was the aim of my husband, Greg Shackleton, in 1975.
For me the most terrible basis for the behaviour of my own Australian government (from successive Prime Minister's down, over 24 years and still operating today)  is based upon trade, a very dirty word.
The rape of West Papua and the destruction of the people is worse because it has gone on much longer.
In failing to report Indonesian's undemocratic tidal wave of destruction in West Papua and the Act of NO Choice so-called democracies, devalues the freedom of all New Zealanders' freedoms.
Shirley Shackleton
South Melbourne, Vic
Australia
Shirley Shackleton was a recipient of the Order of Timor Leste Medal (Ordem de Timor-Leste and the Walkley Book Award for her The Circle of Silence: A personal testimony before, during and after Balibo.