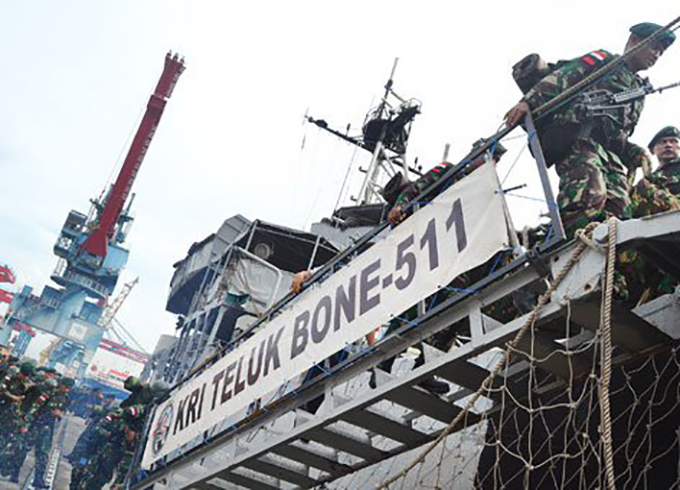 Three hundred and fifty Indonesian soldiers from West Kalimantan's Tanjungpura Military Command have been assigned to keep peace along the border between Indonesia and Timor-Leste – to patrol smuggling among other things.
The soldiers were transported to the border area on board the KRI Teluk Bone warship on Wednesday, the Jakarta Post reports.
Tanjungpura chief-of-staff Brigadier-General Supriyadi said the soldiers had mainly been assigned to protect the sovereignty of Indonesia.
However, they need also to prevent illegal activities along the border area, including drug trafficking.
"They will also conduct territorial training and serve as teachers and medical staff. They have been assigned for nine months," Supriyadi said.
The 350 soldiers from the 641/Beruang Infantry Battalion will replace fellow soldiers from the 10/Kostrad Artillery Battalion.
641/Beruang Infantry Battallion commander Lieutenant-Colonel Wisnu Herlambang said the soldiers had undergone preparatory training for six months, to understand local culture and customs.
"A special preparation programme was organised to enable the soldiers help customs, immigration and quarantine staff. This is new for the soldiers," he said, adding that the preparation would hopefully help the soldiers perform well.