Ruth Rungala of EM TV News reports on the National Court granting students right to seek a judicial review of UPNG's eviction order last month. EM TV YouTube channel.
By Quintina Naime in Port Moresby
The indefinite suspension of classes at the University of Papua New Guinea has been lifted and students will return to class to continue semester one.
The decision was announced yesterday by the university council following 10 days of suspension.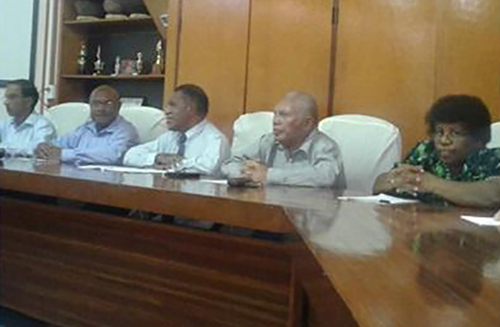 Semester one will resume on June 13, which is a public holiday. This is so classes will kick off on Tuesday, June 14, while the medical students will commence classes on June 6.
UPNG's acting chancellor Dr Nicholas Mann said the suspension had given the council ample time to reorganise the academic calendar and also for the students to "think things through".
The 2016 academic calendar has now been extended by another three weeks past schedule.
The restructured calendar will see semester one continue from June 13 to July 22. This will head straight into semester two from July 25 to November 5.
Dr Mann appealed to parents to encourage their children to return to classes.
He urged students to avoid situations that would lead to another suspension as they would do more damage to their academic year if they continued to boycott.
The students had been protesting for about a month over the country's governance, calling on Prime Minister Peter O'Neill to stand down and face investigations into corruption allegations.
Quintina Naime is a Loop PNG reporter.