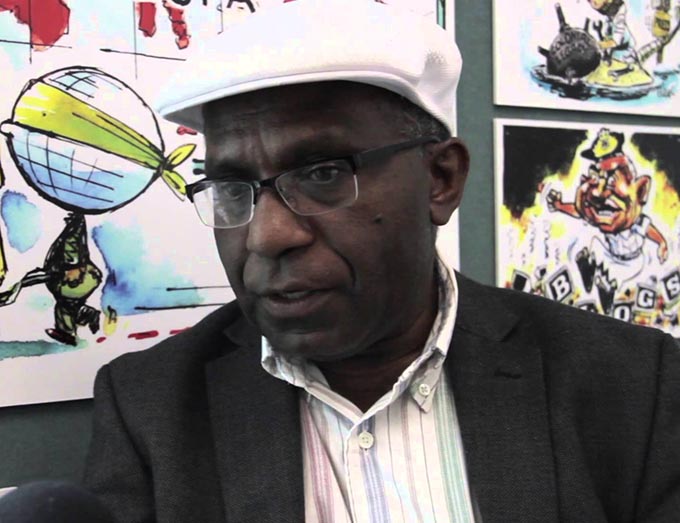 Octovianus Mote, secretary-general of the United Liberation Movement for West Papua, says he has been refused entry to Papua New Guinea without any reason being given.
"I was not presented with any written explanation, I was just told it was an 'order from the top'," he said in a statement today.
"Although I am seeking clarification about why I was denied entry, I accept this decision of the sovereign nation of Papua New Guinea."
He said he was "treated very respectfully as a wantok [one talk – speaker of the same language]" by Immigration and he stressed he was not deported.
This is the second time a leader from the ULMWP has been refused entry to Papua New Guinea.
Benny Wenda has been twice refused entry, most recently last year when he attempted to lobby the Papua New Guinea government.
Mote, who has a United States passport, was travelling to Papua New Guinea as a guest of the Solomon Islands and Vanuatu governments. He has been to PNG many times previously without a problem.
ACP meeting
"I was invited to assist both delegations with various resolutions they planned to table at the African Caribbean Pacific meeting of the European Union, which is being held in Port Morseby," Mote said.
"I would like to express my thanks to the MSG countries for their ongoing support of West Papua.
"I look forward to the forthcoming MSG Leaders' Summit to clarify all matters relating to ULMWP's application for full membership.
"I wish to extend my gratitude to the people of Papua New Guinea for their ongoing support. I look forward to a clearer and better understanding of Papua New Guinea's position on West Papua."
However, critics say that both Fiji and Papua New Guinea are more supportive to the Indonesian position on West Papua, while the Solomon Islands Prime Minister Manasseh Sogavare, Vanuatu and Kanaky members of MSG back the Papuans.
There was no immediate comment from the PNG government.