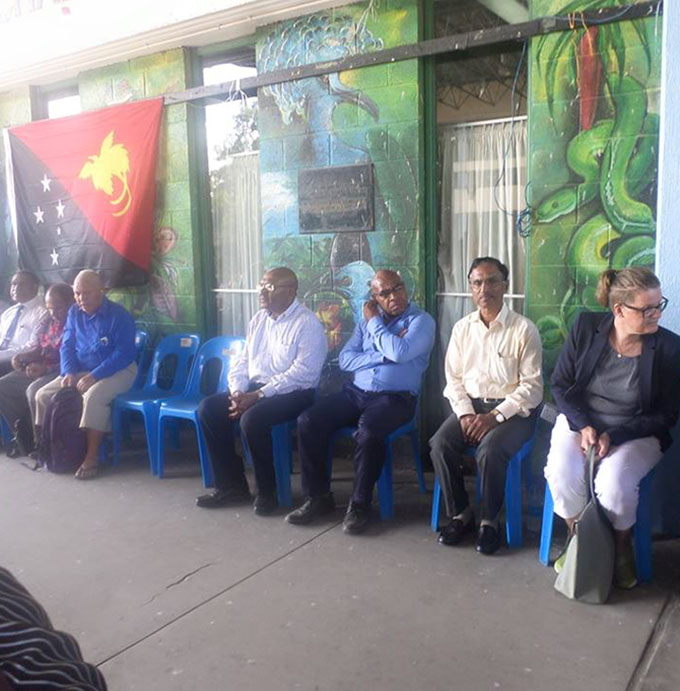 By Cleopatra Kolta in Port Moresby
The University of Papua New Guinea Council has announced the suspension of the rest of semester 1, which is supposed to end three weeks from now, in the latest development in the student political standoff with the prime minister.
The 4500 students have also been advised to vacate the campus within 48 hours of the announcement yesterday.
The students have been demanding for almost a month that Prime Minister Peter O'Neill stand down and face a police investigation into corruption allegations.
Student Representative Council (SRC) president Kenneth Rapa accepted the classes suspension decision but asked that the student's air fares be made available within 48 hours.
Rapa told students that UPNG had made a sacrifice of their studies for PNG and the future in front of a supporting crowd of students.
The council has replied to Rapa's request, saying that the students' airfares back to their home provinces are not the responsibility of the University but of the sponsors.
In an urgent media conference, the acting chancellor said all facilities would close after the 48 hour notice expired.
The date of resumption will be the decision of the university council.
Protesting students
This decision was announced to students at the Forum Square yesterday afternoon to a noisy and unsatisfied crowd of protesting students.
The UPNG Council said it was "taking a breather" to restrategise the academic year.
Parents were urged to be understanding that students had signed agreements to follow the constitution of the UPNG and that the suspension was indefinite.
PNG Today reports an exception has been made for UPNG's School of Medicine and Health at the Taurama campus.
The council made a decision that the medical faculty would continue to offer its programmes despite the situation, given the nature of their academic programs which includes hospital blocks and practicals for the medical students.
The decision, however, strongly stated that the medical school resumed in a manner that was consistent within the controls of the suspension.
The decision also included that the resumption of the university's academic programme for all other faculties at the main campus would be decided by the council.
Cleopatra Kolta is a NauFM News reporter.