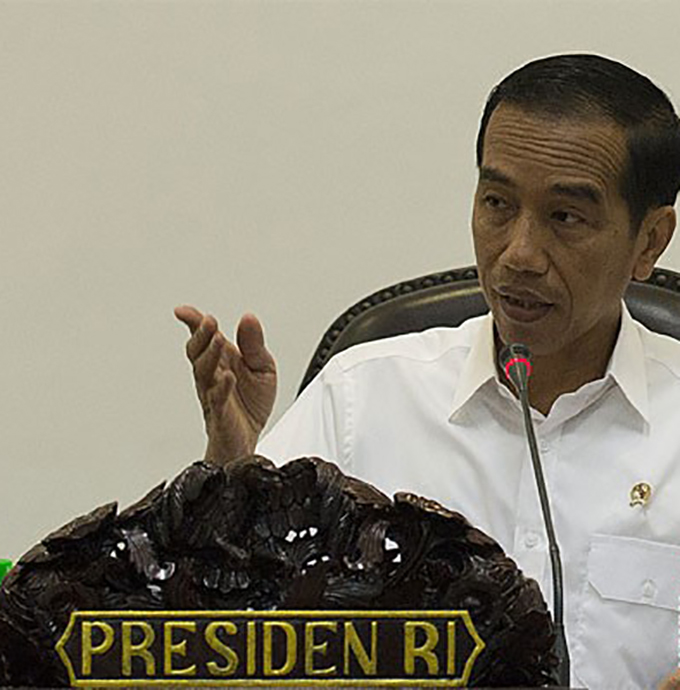 By Abraham Utama in Jakarta
National Human Rights Commission (Komnas HAM) Deputy Commissioner Dianto Bachriadi claims Indonesian President Joko "Jokowi" Widodo is lying about the 1965 tragedy.
"It's not true that the president has never received a report about developments in the handling of gross human rights cases, including 1965," said Dianto in a statement.
During his overseas visit to London, England this week, Widodo issued a statement in relation to the National Symposium titled "Dissecting the Tragedy of 1965, a Historical Approach" that was held in Jakarta on April 18-19.
Widodo said that the government would continue to be consistent in resolving cases of human rights violations saying that the government had no wish for these cases to be exposed in a confrontational manner.
He also claimed that he had not yet received any reports about effort to resolve the issue by state institutions authorised to resolve cases of human rights violations such as Komnas HAM, the Attorney-General's Office or the Coordinating Ministry for Political, Legal and Security Affairs.
"I'm yet to receive any reports. [So] there's no need to comment on it so as not to inflame [the situation]. We want to resolve it right, not confront anyone", he said, as quoted by the Detik.com news portal.
This statement however is contradicted by Dianto. He explained that during the commemoration of Human Rights Day on December 10, 2014, Komnas HAM handed over all of its executive investigation result summaries to Widodo.
Follow-up failure
During the meeting with Widodo, said Dianto, the Komnas HAM commissioners also reported on the position of the AGO which had failed to follow up on their findings with a criminal investigation.
"The president should have been more thorough and examined the issue further," he said.
According to Dianto, after receiving the Komnas HAM report Widodo should have immediately ordered Attorney-General Prasetyo to start a criminal investigation.
Related to the 1965 tragedy, Vice-President Jusuf Kalla also spoke out this week. After meeting with Coordinating Minister for Political, Legal and Security Affairs Luhut Binsar Pandjaitan, he said that the government would not apologise to the victims of human rights violations in the decade after 1965.
His reason for this was that the authenticity of the data on the total number of victims in this case had not been verified yet.
"There is contrasting data that says there were hundreds of thousands of victims. Where are those hundreds of thousands? There's no one that can point them out right? If there were hundreds of thousands there would be many mass graves right. There isn't any one who can point these out," he said.
Translated by James Balowski from the original CNN Indonesia report for the Indoleft News Service. The original title of the report was "Komisioner Komnas HAM Sebut Jokowi Bohong soal Tragedi 1965".