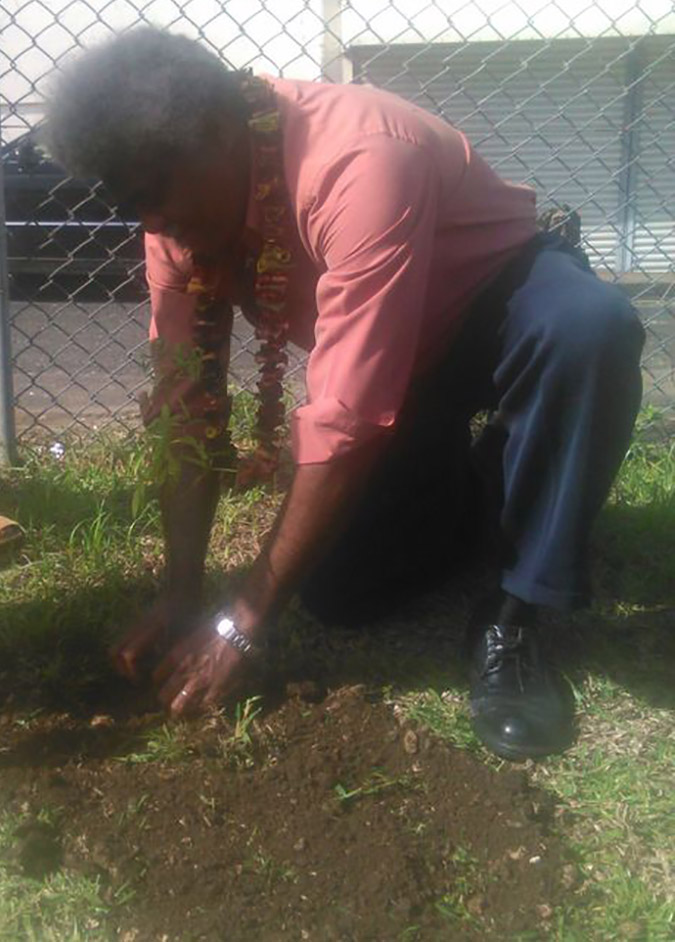 The Shefa Education Office will soon be rolling out its newly launched forestry programme to primary and secondary schools in Vanuatu.
This programme aims to fight against climate change and educate children on the importance of growing and protecting forests.
It was initiated between the Ministry of Agriculture, Livestock, Forestry, Fisheries and Bio-Security (MALFFB) and the Ministry of Education and Training (MOET) following the International Day of Forests marked recently in Port Vila.
The programme has three components which will be observed annually.
The Tree Planting Week will be observed from August 21-27, the Tree Planting will be held on June 21 and the Decade of Reforestation started this year and will run until 2025.
The Acting Principal Education Officer (PEO) at the Shefa Education Office, Jonathan Yonah, declared that his office plans to introduce tree planting to schools as part of its forestry programme.
The International Day of Forests noted that a lot of the youth today have no interest in forestry or agriculture sector but are more interested in fields such as law or IT.
Loving the sector
It was emphasised that teaching children earlier will allow them to grow up loving the sector.
The initiative of the Shefa Education Office was launched by the Minister of Education, Jean-Pierre Nirua, when he visited the office last week.
Planting trees will not only help to fight climate change or beautify the environment, it is also a revenue earner, said the minister.
He named the first sandalwood tree he planted "the 10 million tree".