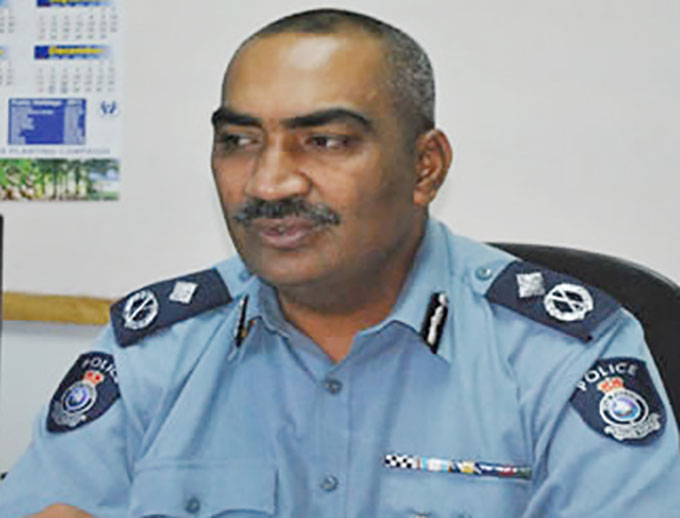 By Talebula Kate in Suva
Former Fiji Police Force chief of intelligence and investigations Henry Brown says he has no confidence in Commissioner of Police Brigadier-General Sitiveni Qiliho.
Brown, who is in Australia, emailed The Fiji Times about his resignation from the Fiji Police Force in January this year. He had been sent on leave by Commissioner Brig-Gen Qiliho a month earlier, who had said Brown was under investigation.
Brown said the accusations levelled against him were baseless and the decision by the Director of Public Prosecutions, Christopher Pryde, not to lay any charges against him was because there was insufficient evidence.
"The Office of the DPP has found what was obvious from the beginning, especially allegations plucked out of thin air. Until today, I am not aware as to who is making the allegation," he said.
Brown said he had seen no documents or statements about the allegations against him, even though the whole police force knew his email address.
"I did not agree to be sent on leave, because leave is earned and not for internal or any sort of investigations. I was forced to choose leave or interdiction (half pay).
'Trumped up investigation'
"My leave allowed me the freedom of travel and not to sit and wait for the outcome of a trumped up investigation, investigators with serious integrity (and ethics) issues," Brown said.
Brown said he had served Fiji faithfully and was a qualified executive member of the force with 31 years of experience, and should have been treated as such.
"The simple rule of an internal allegation is to give the implicated officer a chance to respond before any decision is made. Unfortunately I was not given the opportunity at all.
"I also lost faith in the leadership of the organisation – the whole charade reeked of a witchhunt for reasons best known to Police Commissioner Brigadier-General Sitiveni Qiliho."
Brown said the approval for his resignation was emailed by a junior officer and was accepted but Brig-Gen Qiliho kept saying in the local media he was waiting for Brown to return.
"I had no confidence in Brig-Gen Qiliho when he stated in the media that he was personally overseeing the investigations.
"I have no idea what Brig-Gen Qiliho is saying that there are some internal issues left after the DPP's release.
'Internal issues'
"There are no internal issues after the approval of resignation. He needs to get conversant with the force's policies."
In response, Brig-Gen Qiliho said he had nothing to do with the correspondence between Brown and The Fiji Times.
He said there was nothing between him and Brown and would not comment further.
Talebula Kate is a Fiji Times reporter.