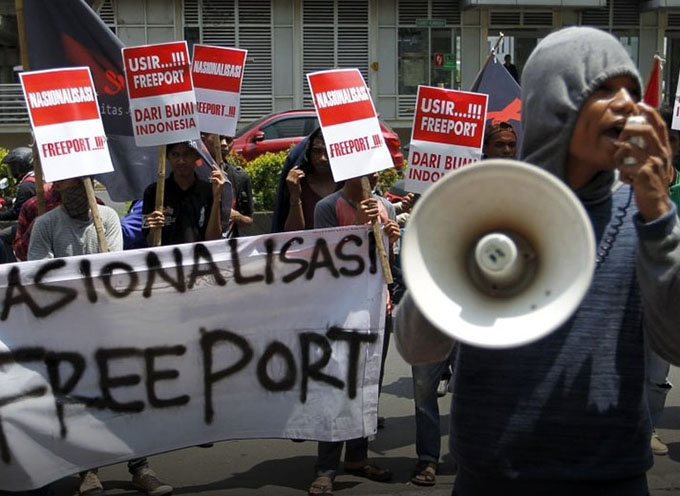 Papuan activists have met with US Ambassador to Indonesia Robert Blake in the provincial capital Jayapura to discuss human rights, politics and US-owned Freeport Indonesia.
"The US ambassador said that Papua was important to the US, and he felt it was necessary to pay a visit to Papua. He wanted to know about Papua's human rights and political condition," said Yuliano Languwuyo, coordinator of local organisation Justice, Peace and Unity Secretariat (SKPKC).
Yuliano said the organisation was told in mid-2014 that the restive easternmost province of Indonesia, Papua, would have civilian leaders and see a steady downgrade of military presence in the area.
"If they disappeared, so would the violence. But it never happened," he said.
Tight military monitoring of Freeport Indonesia sites in the province have a largely negative impact on locals, including reports of violence from officers, Yuliano said.
"We asked the ambassador if Freeport had any control over security, and if they [security personnel] have any training in human rights while performing their duties. They have to be trained by the National Commission on Human Rights [Komnas HAM] so they will be less violent when protecting the areas," he said.
Blake reportedly questioned the necessity of human rights training and refused to comment on Freeport's security, Yuliano said.
Blake also refused to take questions from reporters after the meeting.
The meeting was held at a restaurant in Jayapura's East Sentani district and was attended by Yuliano, chairman of the Papuan NGO Cooperation Forum Septer Manufandu, Papua Komnas HAM chairman Frits Ramandey and Papuan Peace Network activist Neles Tebay.