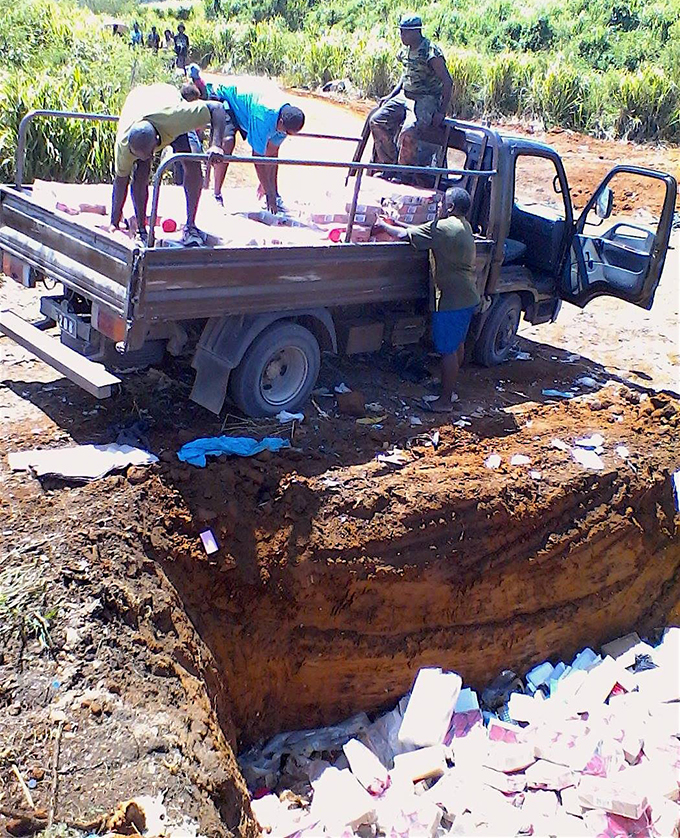 By Anita Roberts in Port Vila

Tonnes of relief supplies donated to the people of Vanuatu in the aftermath of the category 5 cyclone Pam which hit Vanuatu in March last year have been dumped at the Etas landfill.
Last week, the Vanuatu National Disaster Management Office (NDMO) authorised the dumping of tonnes of food aid because they had expired.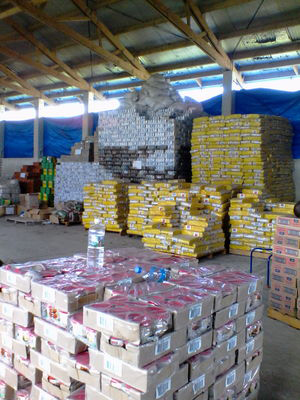 The supplies – including cartons of cans, beans and tomatoes, tin fish, noodles, flour and juice –  have been kept in storage at the Vanuatu Mobile Force (VMF) Camp for almost a year after cyclone Pam battered the country on March 13.
"These donations were expired when they reached Vanuatu," NDMO Director Shadrack Welegtabit told the Daily Post.
"Some of the foreign donations towards recovery were delivered by ship. Due to the long distance, some of the relief supplies were expired or on the verge of their expiry dates when they reached Vanuatu, thus cannot be distributed.
"It is proper for NDMO to dump the expired items instead of distributing them to disaster areas."
The NDMO director urged all donor agencies to support response efforts through cash donations rather than solicited goods.
Cash donations
He said an effective way to help next time when disaster struck was through cash donations as it would allow relief supplies to be purchased near the disaster site, avoiding delays, steep transportation and logistical costs.
Member of Parliament from Pentecost Francois Chani has raised concerns to why these donations had not reached the affected communities in 2015 when the NDMO recruited a lot of volunteers.
Sources revealed that some members of the public collected the expired Chinese noodles to feed their pigs while some of the clothes and food donations currently on shelves are also near their expiry dates.
Meanwhile, MP Chani told the local media that the Vanuatu community in Queensland, Australia, which supplied 11 containers of assorted food and clothing, o assist the people after cyclone Pam, was still waiting to hear a "thank- you" from the government and a response to clarify where the containers had been sent to assist distribution.
Anita Roberts is a Vanuatu Daily Post reporter.