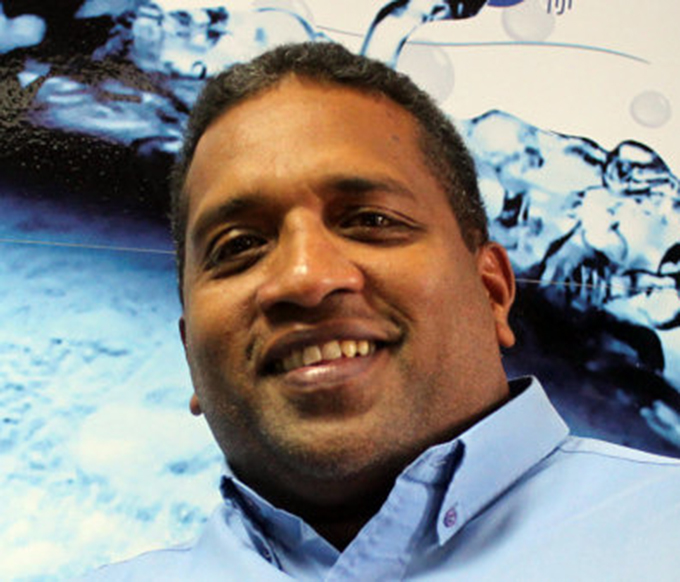 By Peni Shute in Suva for Newswire
Water Authority of Fiji says it was well prepared before tropical cyclone Winston devastated areas around the country – but damage to water systems around the country will run into millions of dollars.
WAF chief executive officer Opetaia Ravai said in a press conference yesterday that investment in the F$4 million of Gensets generators helped to keep water supply consistent around the country during and after TC Winston.
Since the warning came when Tropical Cyclone Winston was approaching Fiji, our team — and we have a team of disaster risk committee here at WAF — started to mobilise and prepare for what was termed at that time a very big cyclone.

we now know that it was one of the biggest to hit the southern hemisphere.
Ravai said a lot of Fiji's systems nationwide were affected.
"There are 227 pumping stations around the country and all these pumping stations require electricity and as you would know there was a huge damage to the electricity infrastructure and in the previous cyclones if you recall whenever there would be a cyclone people would be without water.
"This cyclone we were better prepared, we invested a lot in standby generators to the tune of $4 million and this year we will continue with that investment and other generators in key establishments so that when power outages do occur we can still supply water to the people of Fiji."
Ravai thanked the wisdom of the board and management of WAF in investing in the Gensets to stand by for disasters like Winston.
He said WAF would continue to invest in generators so that in any situation consistent water supply was made available.
"And you would have experienced that in most of the towns and cities. We were able to do this because we had installed Gensets, had it not been for these Gensets, which were very big … and very expensive …
"For example, in Suva over 300,000 people would have been without water and that power was almost off for the week so you can imagine the inconvenience that would have caused and the amount of water carting we would have been going 24 hours 7 days a week and it would have been inconvenient to people."
Running on Gensets
Ravai said water systems in the west from Tavua to Ba and Rakiraki were running on Gensets at the moment due to the delay in power restoration in the area because of the amount of damage that were caused to the power lines in Kings Road and the surrounding areas.
"There are just certain areas in the high areas of Tacirua, the high areas of Caubati, Khalsa road, Colo-i-Suva which are being supplied through trucks because of the power fluctuations that are happening now and again, causing our systems to depressurise.
"Then we have to recover again and that is why the high elevated areas will get affected the most.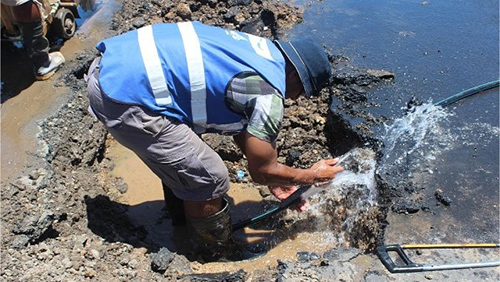 Ravai said WAF had isolated the area and was servicing them through water carting with  trucks.
About six water trucks were being used by WAF to cart water to the surrounding areas of South Taveuni.
"In the North, the biggest damage I think occurred in the south of Taveuni where the desalination plants were damaged by TC Winston and it was quiet sometime before we were able to get to the southern end of Taveuni because of the damage to the roads.
"But our people are now there on the ground and starting to repair the desalination plant of the south of Taveuni.
47 water trucks
Ravai said there were about 47 water trucks carting water nationwide to supplement water coming through pipes; Ravai said each truck costs the Water Authority $1000 a day to hire and so far had supplied 6.5 million litres of water.
A team was leaving for Vanua Balavu to assess the area this afternoon, Ravai said.
"The areas in the Lau Group in Vanua Balavu and Lakeba have recovered from what we've gathered so far but nevertheless our teams are going out there with the assistance of the Australian and New Zealand Navy to fully assess the system and start with some repairs."
Ravai said WAF would be hiring more project workers next week to repair systems in the 233 villages in rural areas around the country that were on the path of TC Winston.
So far, WAF had restored water systems in 87 villages.