Prime Minister Voreqe Bainimarama speaking to Fiji after severe tropical cyclone Winston devastated the nation at the weekend. Video: FijiGov
By Peni Shute and Allison Penjueli in Suva
A total of 29 people have lost their lives and 89 injured in Fiji so far due to severe tropical cyclone Winston.
The National Disaster Management Office (NDMO) Director, Akapusi Tuifagalele, confirmed this today, reports Newswire Fiji.
He also said there were 13,193 evacuees sheltering in 274 centres around the country. Sixty five schools had been destroyed, 331 homes had been ruined and 139 partially damaged.
Director Tuifagalele said the focus of government in the TC Winston Response Action Plan was to restore the basic needs of people like water and shelter. Tuifagalele said the next priority of government was the restoration of essential services through the various utilities and economic recovery. He said:
These are THE three major priorities that government is worKing on now in the next 30 days during this emergency declaration period.
Meanwhile, the Emergency Committee had a meeting with Prime Minister Voreqe Bainimarama, comprising cabinet ministers and representatives from relevant authorities and DISMAC.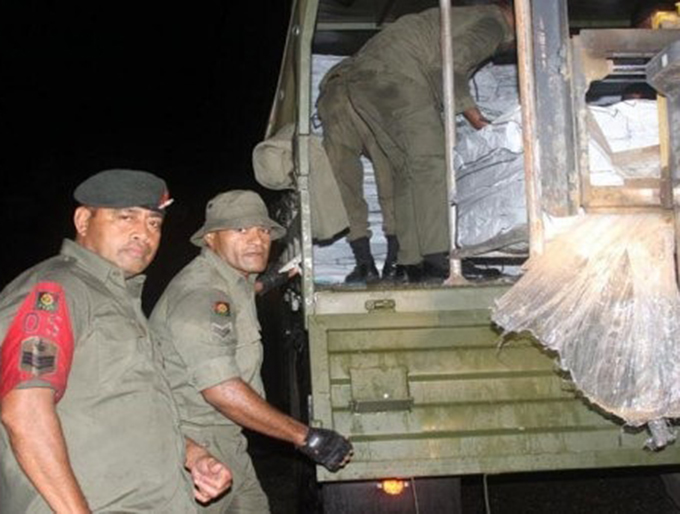 The Prime Minister has set up a disaster relief fund in response to the devastation caused by Severe Tropical Cyclone Winston.
The Department of Information issued a statement to say monies received in the newly established bank accounts would be used to directly benefit Fijians who have been left homeless, without adequate food, water and essential services. Emphasis would be placed on those in rural and maritime communities.
Severe Tropical Cyclone Winston, the most devastating storm on record in the Southern Hemisphere had destroyed homes, livelihoods and living many without telecommunications and medical services.
The  statement said the government was working hard to coordinate rescue and recovery efforts but said there was a great need for additional resources.
Donations can be made through the bank accounts below and all fees including those for overseas transactions have been waived.
International and local donations can be made to:
Bank: Australia New Zealand Banking Corporation
Account Number: 12628523
Account Name: Prime Minister's National Disaster Relief and Rehabilitation: Cyclone Winston
Swift Code: ANZ BFJFX
BSB: 010 890
Local donations can be made to:
Bank: Westpac Banking Corporation
Account Number: 9806094927
Account Name: Prime Minister's National Disaster Relief and Rehabilitation: Cyclone Winston
Bank: Bank of the South Pacific
Account Number: 80399804
Account Name: Prime Minister's National Disaster Relief and Rehabilitation: Cyclone Winston
Bank: Home Finance Corporation Bank
Account Number: 17822 s10
Account Name: Prime Minister's National Disaster Relief and Rehabilitation: Cyclone Winston