Tropical cyclone Winston hits Suva last evening. Video: Breaking Disaster
By Mere Naleba, Nasik Swami and Sikeli Qounadovu in Suva
Tropical cyclone Winston has left the Fiji Islands today, with the most powerful Pacific storm to ever hit the country leaving a trail of destruction and at least one death in its wake overnight.
As daylight broke, the destruction left behind by Hurricane Winston became visible.
Along the Princes Road between Suva and Nausori, drivers were warned to proceed with caution as fallen trees had blocked off roads.
The curfew imposed at 6pm last night is still in effect and police warned that they would take tough action against people breaking the curfew.
According to the Nadi Weather Office, the category 5 hurricane force winds had died out in some areas and would be downgraded to storm force winds this morning.
The Fiji government yesterday declared a state of emergency and schools have been declared on leave for one week.
Reports described Winston as not only the strongest hurricane in the South Pacific, but in the Southern Hemisphere, with winds reaching more than 300 km/h at its peak.
Senior forecaster Amit Singh said the eye of the hurricane was located closer to Viwa Island. A hurricane warning was in force for the Mamanucas.
The Fiji Times received confirmation of severe damage to houses in Nausori, Korovou, Rakiraki, Ba, Savusavu, Taveuni and the Lau Group.
Houses blown away
Houses have blown away, roof tops been ripped off, and severe damage has been caused to the infrastructure. Power lines have been broken and debris is scattered around the country's towns and cities.
Asia Pacific Report earlier reported the death of one elderly man when his house collapsed on him on Koro Island.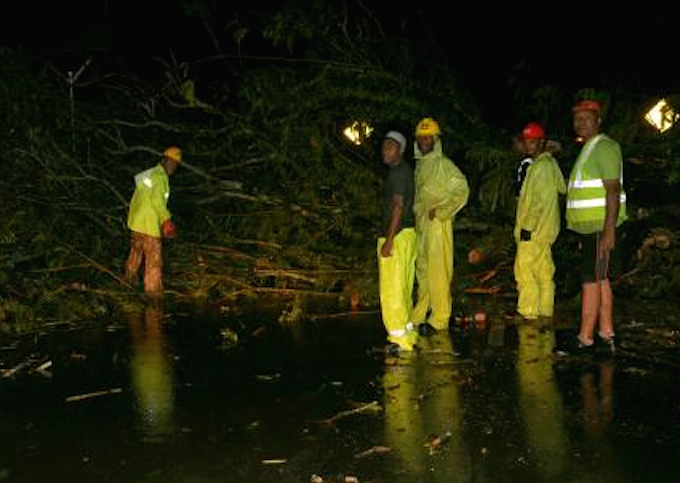 Director Operations Rusiate Tudravu said police were disappointed that despite numerous warnings and with the State of Natural Disaster in place, members of the public were out enjoying the rain last night or just merely taking a walk.
"We will be having a meeting this morning to come down hard on these people as it seems they are not taking our warnings seriously," he said.
Tudravu said any injuries would mean extra work for police.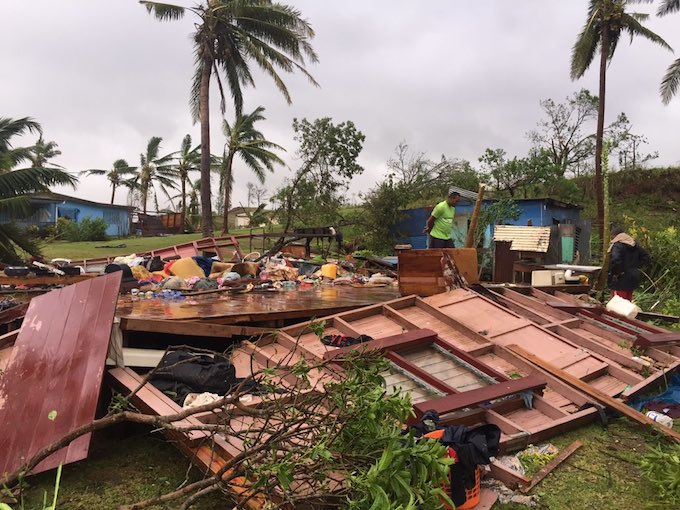 He said police were now trying to establish contact with all divisions in the country to determine the extent of the damage and impact left behind in the wake of the cyclone.
"At the moment there is one unconfirmed death of a man in Koro and we are trying to confirm that with police on the island, however there has been no contact.
"We are yet to receive an update from the Western Division because of poor communication."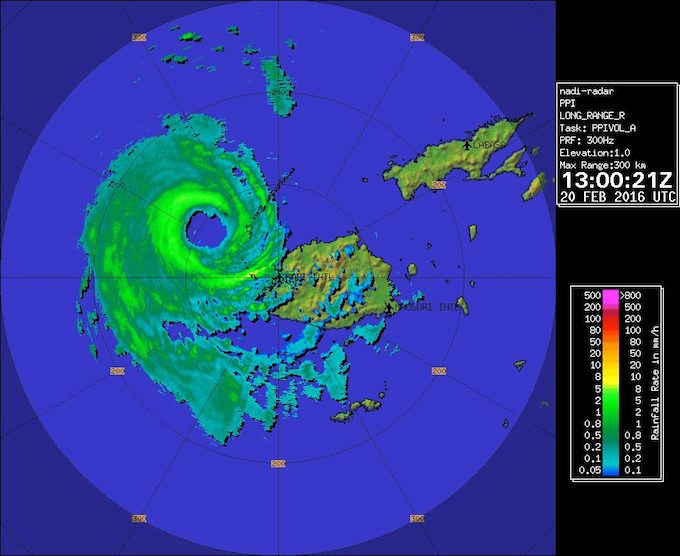 Police rescue stranded bus
Police last night had to transport about 60 people to the Suva Grammar School after they were stranded when a Sunbeam bus arrived from the west.
Strong winds off the coast of Laucala Bay also saw about 100 people evacuated from Korova Settlement.
More than 260 evacuation centres around the country were filled and police anticipated the number to increase once they could establish communications.
FBC News reported Education Minister Dr Mahendra Reddy had confirmed that all schools in Fiji would take a week's break from tomorrow. This would allow parents and students to prepare for school after hurricane Winston had damaged many schools and homes.
"This will allow the management as well to do the clean-up and prepare the school," he said.
"We will also ensure that we don't lose any teaching time so the term one break that is supposed to be for two weeks will now be for one week."
Dr Reddy added initial reports confirmed some schools in the Lomaiviti Group and Rakiraki had been completely "wiped out".
Mere Naleba, Nasik Swami and Sikeli Qounadovuare reporters on the Fiji Times team covering the disaster.

350.org reports:
"The Fiji Meteorological Service estimated wind gusts near Winston's center at around 200 mph—strong enough for Winston to be considered the strongest tropical cyclone ever measured in the Southern Hemisphere. Just prior to landfall, the Joint Typhoon Warning Center in Hawai'i estimated Winston's sustained winds at around 185 mph, based on satellite…
Meteorologist Bob Henson said that prior to landfall, Winston attained a "nearly ideal environment for intensification." Exceptionally warm ocean temperatures egged on by a record-strength El Niño were a big reason why Winston was so strong. At one point, satellite-based intensity estimates of Winston were a perfect 8.0 on an 8.0 scale. Winston also took a very atypical track to arrive in Fiji, making landfall from the East—the opposite of the usual direction—which may have left residents unprepared, and amounts to a worst case scenario for the island chain."