Fiji Prime Minister Voreqe Bainimarama appealed to the nation today as tropical cyclone Winston hit the country.
"We must stick together as a people and look after each other," he said.
Tropical Cyclone Winston has begun its assault on Fiji. It is being described as one of the MOST powerful in recorded history – a Category 5 cyclone with winds approaching 300 kilometres an hour. As a nation, we are facing an ordeal of the most grievous kind. We must stick together as a people and look after each other. Be alert and be prepared.
Bainimarama said he was concerned that "some people in urban areas of the country in particular do not appear to have heeded the warnings about the seriousness of the threat we all face".
The Prime Minister assured the country that his government was thoroughly prepared to deal with 'this crisis'.
Our evacuation centres are fully operational. And if you have any doubts about the ability of your own home to withstand the onslaught, I urge you to seek shelter where you are most likely to be safe and our officials can assist you.
The Fiji government early today released a list of 758 evacuation centers available for the public to seek refuge as tropical cyclone Winston moved across the islands towards Nadi.
Authorities have advised the nation to take necessary precautions, as experts warned Winston would potentially be one of the most destructive cyclones in recent times.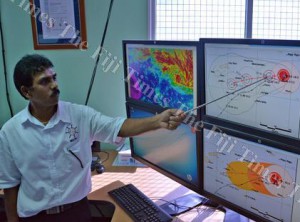 The Fiji Meteorological Service has confirmed Winston is now a category 5 cyclone.
Many of Fiji Airways and Fiji Link's international and domestic flights scheduled for today were cancelled, reports The Fiji Times.
Two domestic flights were advanced by a few hours while the aircraft was upgraded for the Nadi-Sydney flight that left at 9am today.
The Nadi-Brisbane flight that was scheduled for 8.40pm was advanced by eight hours and five minutes.
In a statement, Fiji Airways said this was likely to last a few days.
Fees waived
"To assist passengers affected by tropical cyclone Winston, Fiji Airways and Fiji Link is extending a waiver of fees," the airline said.
"This weather waiver applies for passengers holding a valid ticket issued on or before February 19 for travel between February 19 and February 25."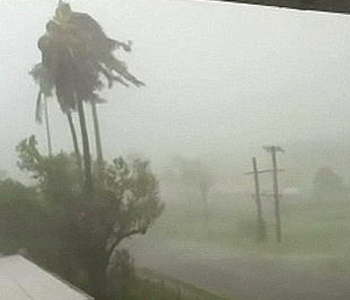 FBC News' Ellen Stolz reports that authorities had confirmed Savusavu town and Labasa on Vanua Levu island will close at 2pm in preparation for the arrival of the cyclone which was expected to hit the towns about an hour later.
All public transportation was been put on hold and ceased by midday.
Winston is forecast to bring very destructive hurricane force winds with average speeds of 220km/ph to all of Vanua Levu.
On Viti Levu, Nausori Town Council acting chief executive Azam Khan said the Nausori Market would close at 12 noon.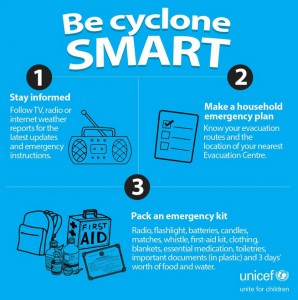 Passengers travelling by air were urged to check Fiji Airline's website Flight Status for latest updates.
Among the casualties of Winston has been a regional "Human rights and the media" region-wide forum in Nadi involving the Pacific Media Centre and organised by the Pacific Community. It has been postponed for the second time.
Further enquiries can be made by calling the numbers listed below:
Calling from Fiji – 6720888/3304388
Calling from Australia – 1 800 230 150
Calling from New Zealand – 0800 800 178
Calling from the USA and Canada – 1 800 227 4446
Calling from Mainland China – 400 120 6268
Calling from Hong Kong – +852 3192 7568
Live blog: Cyclone Winston @ 350.org