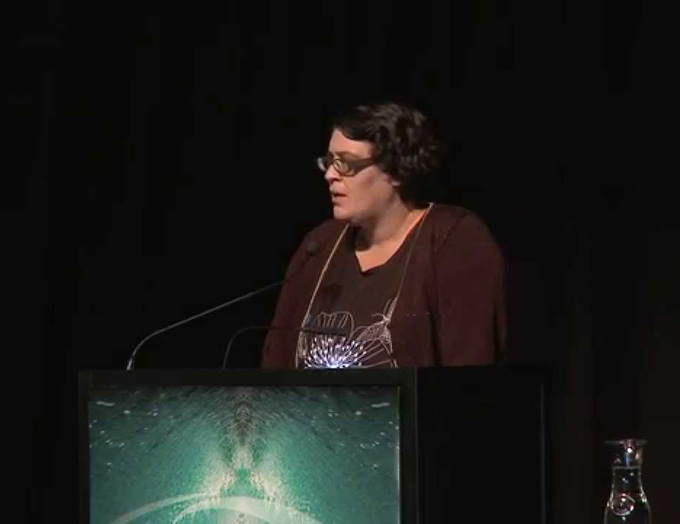 By Thomas Leaycraft of Scoop
Pacific Island peoples could be "early reclaimers" of a zero-emissions lifestyle, while also urging the international community to take "extreme" mitigation measures, says Dayle Takitimu.
In her keynote address to the In the Eye of the Storm Pacific climate change conference, the indigenous rights and environmental lawyer said she had planned to discuss facts, figures and the details of international agreements, but had torn up her speech after attending the conference's first day.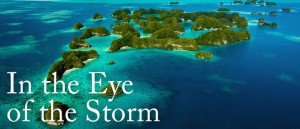 Instead, she said: "What I want to offer you today is a part of me, and a part of my truth."
Arguments about climate change were often too technical and neglected the basic "truths" surrounding the issue, Takitimu added.
"Before we run to textbooks and graphs, it's about being in touch with what we know, and being in touch with our ways of knowing." Appreciating these truths — in particular the danger of a reckless disregard for the planet — was needed before serious action could take place.
Takitimu said politicians had all the necessary information to tackle climate change.
While scientists still debated the exact temperature and sea level rises likely over the next century, there were few unknowns regarding the causes of climate change.
'We know who's causing it'
"We know where it comes from, what's causing it, who's causing it, and that it's repairable," she said.
However, politicians chose not to act so as to maintain the status quo and please business interests.
"[Politics] is a dirty word for a reason. It's cluttering up a lot of stuff."
Emphasising her status as a prominent indigenous rights lawyer, Takitimu stressed the special, longstanding connection of native people to their land and the potential leadership role of Pacific Islanders in combating climate change.
"We can be early reclaimers of a zero-emissions lifestyle … It's beautiful, it's awesome, and we're awesome."
Takitimu also urged solidarity between Pacific Island peoples, calling on them to reform their bond as "Tangaroa people".
A lifestyle of "intergenerational equity" was required to respect the land as the home of forbearers and descendants alike.
Complete trust
"Trust completely that we are worthy of the hope of our grandchildren," she said.
The climate change discussion should shift towards resolutions – and more radical ones than were contemplated even at last year's COP21 conference in Paris, Takitimu said.
"Paris was out of date before it was even signed. Extreme mitigation measures are now required … the window for incremental reduction has closed."
Global climate change education was also needed to inform people about the gravity of the issue and the necessary action.
"Climate change exists between the ears of humanity … up here as a condition," she said.
Correcting this condition meant spreading an understanding that climate change was a threat to human survival.
"They talk about us being greenies and trying to save the planet … no mate, we're trying to save you.
Thomas Leaycraft is a Scoop student journalist intern covering the In the Eye of the Storm conference for Scoop, Asia Pacific Report and Evening Report.
Read more about the In the Eye of the Storm Pacific Climate Conference.