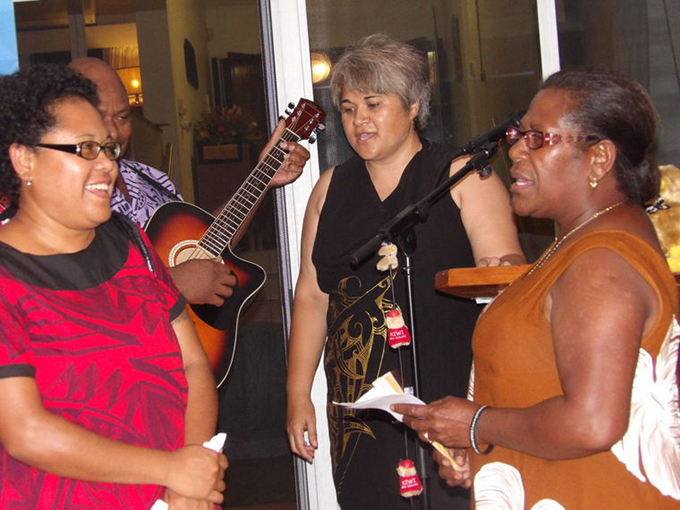 "New Zealand has been a strong supporter of tourism in this country and we are honoured to act as 'focal donor' in this key sector, which is a cornerstone of the Vanuatu economy.
"In this regard, we look forward to an announcement from government of plans to urgently address maintenance issues at Bauerfield Airport."
The above excerpt is a part of the official address delivered by the New Zealand High Commissioner, Georgina Roberts, at Waitangi Day celebrations at the New Zealand Residence at Tassariki last week.
The High Commissioner said they also looked forward to government support for a tourism marketing recovery campaign, which New Zealand and Australia have contributed to.
On Vanuatu's latest success story, the High Commissioner commended the country for the peaceful manner in which it conducted its snap general elections on January 22.
"We were greatly impressed by the peaceful, orderly process and procedures," she said.
Job well done
"The officials did their job well, and many voters turned out to fulfill their responsibility."
"New Zealand with others, congratulates Vanuatu on the conduct of these elections, and we look forward to the new legislature taking up their responsibilities shortly."
She also thanked the staff of the New Zealand High Commission, for the valuable contributions they made every day to building the Vanuatu-New Zealand relationship.
She thanked New Zealanders for their contributions to the economic development of Vanuatu by reminding them: "To all fellow Kiwis, on this particular day above any others, take a moment to think on who we are and where we come from."
—