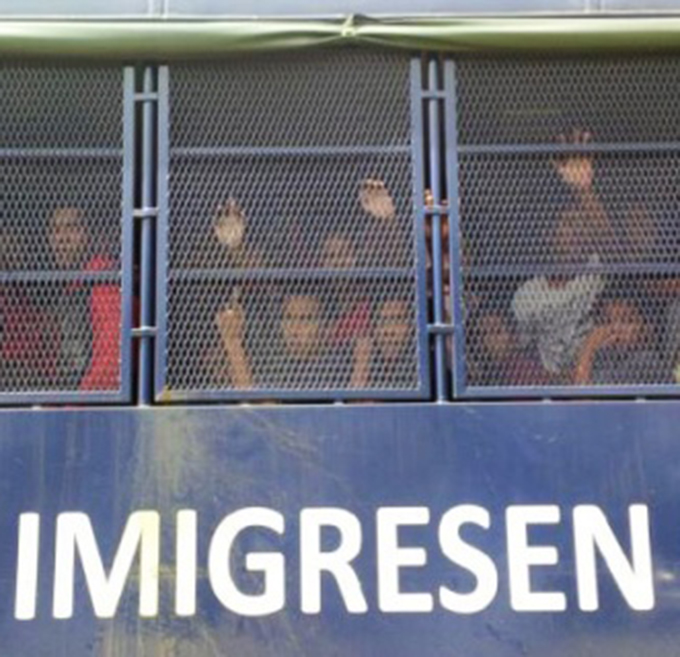 Ministries are pooling their efforts to save 126 Indonesian migrant workers facing the death penalty in Malaysia for drug-related offences, say Indonesian officials.
The government has used consultations, legal aid and a diplomatic approach to try to save the workers, director for the protection of Indonesians and legal aid at the Foreign Affairs Ministry Lalu Muhammad Iqbal said.
All the defendants are currently undergoing legal proceedings in Malaysian courts.
"We are still looking for the right method for addressing this issue," Iqbal said in Ponorogo regency, East Java, as quoted by tempo.co.
The ministry has long cooperated with the Manpower Ministry and non-governmental organisations to try to save migrant workers who faced the death penalty abroad.
That synergy has resulted in 282 Indonesian migrant workers being saved from the death penalty in Malaysia from 2013 to 2015, Iqbal added.
Domestic problems
Meanwhile, Migrant Institute executive director Adi Candra Utama said the drug cases of the migrant workers were caused by domestic problems.
The Migrant Institute reports that such problems included manipulation of the workers' personal data like their ages.
"The [problems at the] grassroots level should be first resolved, so that we can ensure the [protection of] migrant workers," Adi said, adding that internal factors accounted for 80 percent of the causes of migrant workers' problems.
There are 429,872 Indonesian migrant workers abroad with the highest number, 127,827 people, working in Malaysia according to the Agency for the Placement and Protection of Indonesian Migrant Workers (BNP2TKI) in 2014.