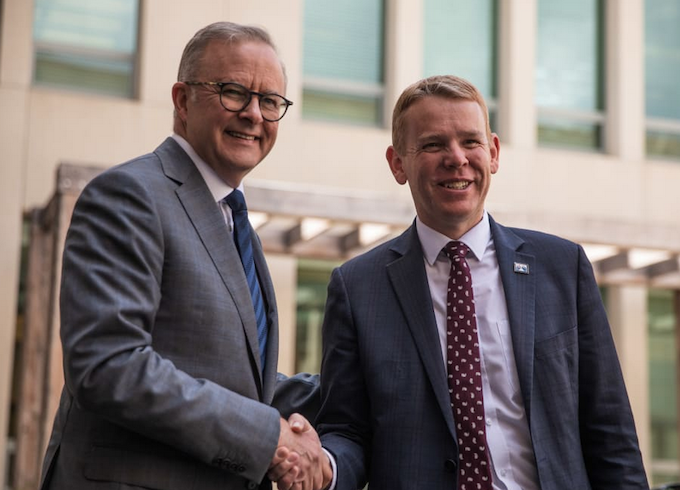 By Giles Dexter, RNZ News political reporter
The Australian government has announced a direct pathway to citizenship for New Zealanders, ending a tension between the two countries that has lasted for more than 20 years.
Since 2001, New Zealanders in Australia have been able to reside there on a Special Category Visa. While it has allowed them to remain in Australia indefinitely, getting permanent residency and citizenship has been much more difficult.
It has meant New Zealanders have been unable to access benefits such as student loans, join the Defence Force, or even vote.
In contrast, Australians in New Zealand have had a clear pathway to citizenship after five years.
But from 1 July, New Zealanders who have been on the Special Category Visa and lived in Australia for four years will be able to get citizenship.
They will still need to meet standard criteria (such as pass a character check, a language test, and intend to stay in Australia), and attend a citizenship ceremony.
The pathway is retrospective, meaning those in Australia since 2001, when the SCV came into effect, will be able to apply for citizenship without gaining permanent residence first.
Citizens at birth
Kiwi children born in Australia will become citizens at birth, rather than waiting until they are 10 years old.
"This is a fair change for New Zealanders living in Australia, and brings their rights more in line with Australians living in New Zealand. This is consistent with our ambition to build a fairer, better managed and more inclusive migration system," the Australian government said in a statement.
Prime Minister Chris Hipkins said the announcement has brought the nations closer together.
"This is the biggest improvement in the rights of New Zealanders living in Australia in a generation," he said.
"Most of us know someone who's moved across the Tasman. They work hard, pay taxes and deserve a fair go. These changes deliver that and reverse erosions that have taken place over 20 years."
The announcement has been deliberately timed to be close to Anzac Day, with Hipkins flying to Brisbane to mark the occasion.
This year marks the 40th anniversary of the Closer Economic Relations agreement between the two countries, as well as the 50th anniversary of the Trans-Tasman travel arrangement, which allowed each country's people to live and work in the other country.
Deep friendship
"Australia and New Zealand have a deep friendship, which has been forged through our history, shared values and common outlook.
"As we mark the 50th anniversary of the Trans-Tasman Travel Arrangement, I look forward to strengthening our relationship," said Australian Prime Minister Anthony Albanese.
The two prime ministers will celebrate the announcement with a community barbecue and citizenship ceremony in Brisbane on Sunday.
They will also visit a cemetery to attend the unveiling of plaques for previously unmarked graves of soldiers who served during World War I and World War II.
This article is republished under a community partnership agreement with RNZ.