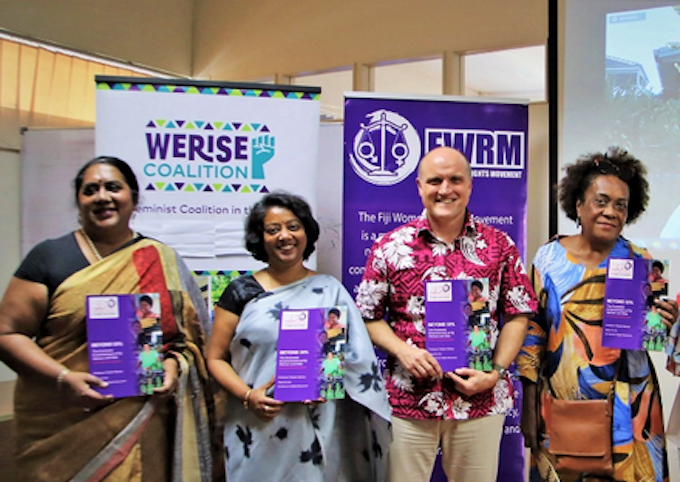 By Wata Shaw in Suva
Females do 73 percent of the unpaid household work in Fiji, compared with 27 percent by males, says a new research report.
The report titled "Beyond 33 percent: The Economic Empowerment of Fiji Women and Girls", authored by Professor Wadan Narsey, was launched in Suva last week by the Fiji Women's Rights Movement (FWRM).
"The largest share (46 percent) of the unpaid household work was done by the paid labour force (females 25 percent and males 20 percent) with fulltime domestic workers, commonly known as 'housewives' doing 39 percent," the report said.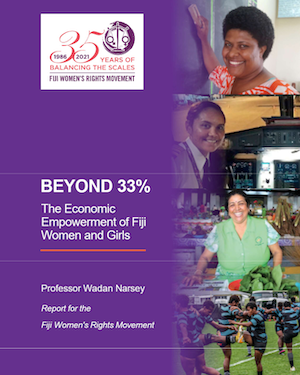 "Students did a significant 11 percent of unpaid household work, 7 percent by female students and 4 percent by male students."
The report also said that for students, the gender gaps began right from the earliest years in primary and the gaps continued to grow through secondary and tertiary ages.
"Females in the labour force generally did more unpaid household work per week (29 hours) than males (12 hours a week).
Labour workload gap
"The gap was 14 hours per week for wage and salary earners and employers, while it was an extremely large 23 hours per week for 'others' who are more in the informal sector such as family workers, self-employed and subsistence.
"Employees, employers and self-employed clearly have the highest work burdens with females working on average 64 hours per week or 13 hours per week more than the corresponding males."
The report added that females were still doing the bulk of the unpaid household work in the labour force.
Women in Fiji comprise just 34 percent of the labour force.
The report solidly based on official data sources such as the Fiji Bureau of Statistics, Fiji Revenue and Customs Service and Fiji National Provident Fund to generate evidence on status of women and girls in the Fijian economy and society.
Supported by the Australian government through the We Rise Coalition, the report comprehensively documents the many inequities that women and girls face in the economy in paid work (formal and informal sectors), unpaid household work and in the use of leisure time.
According to the report, females are concentrated in employment status work with extremely low average incomes, such as family work and subsistence.
The report stated females were concentrated more in occupations and industries with low average incomes.
"The female average income in 2015-2016 was $10,880 — 14 percent less than the $12,691 for males," the report said.
Wata Shaw is a Fiji Times reporter. Republished with permission.