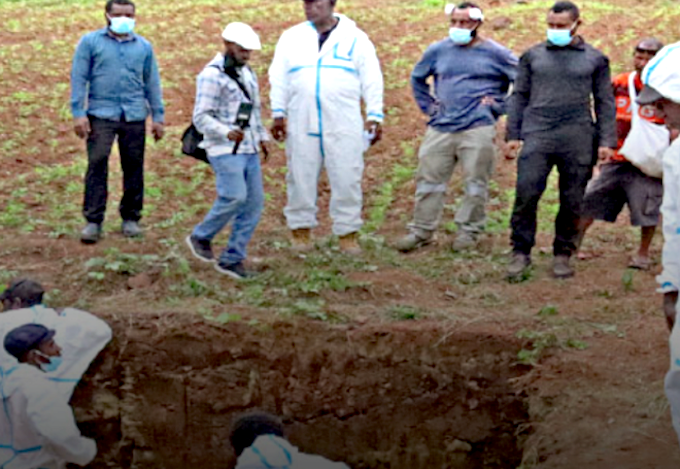 By Phoebe Gwangilo in Port Moresby
The bodies of Papua New Guinean 31 infants who died between March and July last year at Port Moresby General Hospital were among 127 unclaimed bodies interred in a mass burial yesterday at the 9-Mile public cemetery.
The infants had died soon after birth — 0-7 days old — at the special care nursery but were not claimed by relatives within the first four to five days.
"Most of them are from the nursery and labour wards," said morgue attendant Davis Angus yesterday at the mass burial site.
He said that of the 127 unclaimed dead bodies, 31 were infants, 48 adults and 48 amputated body parts. Normally the deceased stayed for two months two weeks before being declared unclaimed.
Angus said that about eight infants were placed and buried in one coffin — six coffins were used to bury the bodies of the 39 infants.
"The amputated are the body parts operated and removed from patients who were diabetic, had ulcers or were injured in nasty accidents," he said.
"These come from the operating theatre.
"Two months is the maximum time for the dead bodies to be in the cool room. Two weeks is the grace period.
Second mass burial
"We conduct mass burial when we receive no notice from the relatives of the deceased.
"We get approval from the National Capital District Commission (NCDC) to proceed with a mass burial. It depends on the NCDC.
"If they delay, than we keep the bodies till whenever."
These bodies now buried were unclaimed from March 1 to July 31 of last year.
"This is the second mass burial," Angus said.
"The first one was conducted in December.
"We do mass burial to create space. Currently there is not enough space to keep the deceased bodies.
"In a day, four to five deceased [bodies] are taken to the morgue and six to seven are taken out by their relatives for decent burials. Weekly it is roughly 10 -15 that leave the morgue and 15 to 20 are received."
The mass burial yesterday was prompted by a public outcry on both social and mainstream media when photos of 20 unclaimed bodies at the layout went viral and hit the front page of the PNG Post-Courier.
"The morgue is extremely crowded," said Port Moresby General Hospital's chief executive officer Dr Paki Molumi.
Phoebe Gwangilo is a PNG Post-Courier reporter. Republished with permission.