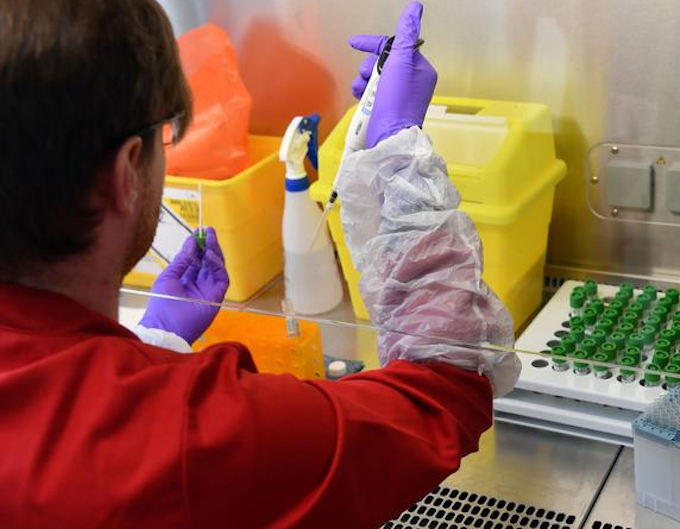 By RNZ News
New Zealand has reported another two new confirmed cases of covid-19 in the global coronavirus pandemic, the Ministry of Health has revealed.
There have been no further deaths.
One case is linked to the St Margaret's Hospital and Rest Home in Auckland, but is a household contact of an earlier case, not a healthcare worker.
READ MORE: Al Jazeera coronavirus live updates – South Korea, China see rise in new cases
The second is someone who has travelled back from overseas.
There have now been a total of 1144 confirmed cases and 350 probable cases.
In a statement, the Health Ministry said 1371 people had now recovered from the coronavirus, which is 92 percent of all confirmed and probable cases.
There are two people in hospital with covid-19, in Middlemore and North Shore hospitals. Neither is in intensive care.
Tribute to health testers
Yesterday, 7287 tests were conducted in labs around the country, bringing the total number of tests to 190,326.
The ministry also paid tribute to all those involved in gathering and processing the tests.
"Sincere thanks to the health sector staff across the system who have taken swabs, ensured swabs are accurately recorded and transported and have processed these rapidly in our labs. Their hard work over the last two and half months has been a key pillar of our response and success to date," said the statement.
There were two new cases reported yesterday, one probable case and one confirmed. They were both linked to the St Margarets Hospital and Rest Home cluster in Auckland.
There have been no live media briefings from the ministry this weekend. They will resume tomorrow.
This article is republished by the Pacific Media Centre under a partnership agreement with RNZ.
If you have symptoms of the coronavirus, call the NZ Covid-19 Healthline on 0800 358 5453 (+64 9 358 5453 for international SIMs) or call your GP – don't show up at a medical centre.