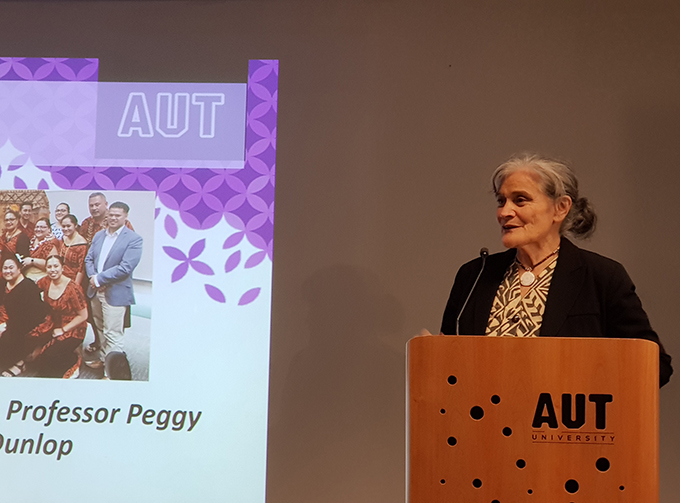 By Michael Andrew
Six years of diverse Pacific research by Auckland University of Technology staff and students has been profiled in a new publication.
Presented by the Vakatele Pacific Research Network last week, AUT Pacific Research Profiles 2012-2018 showcases more than 75 researchers and their efforts over that period.
The profiled research covers a wide array of Pacific issues from Samoan elders' perception of ageing in New Zealand to road construction in Tonga to the incorporation of Pasifika beliefs in clinical psychology.
READ MORE: Contribution by Pacific community more than money, says academic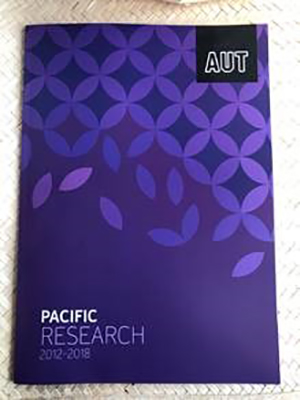 The research booklet, the second since the first in 2011, was commemorated at a launch night at AUT when the researchers were applauded for their hard work and valuable contribution to the Pacific community.
Coordinator of the Vakatele Pacific Research Network Tagaloatele Emeritus Professor Peggy Fairbairn-Dunlop commended the academics and their families for their resilience and their selflessness.
"We're not just doing the research to get a PhD, we're not just doing this research to get AUT EFTS, we are doing this research for our communities and for New Zealand's aspirations to be a culturally diverse, just and equitable nation," she said.
The inaugural foundation Professor of Pacific Studies in AUT's Institute of Pacific Policies, Tagaloatele was the inspiration for the publication, supervising 20 of the profiled researchers herself.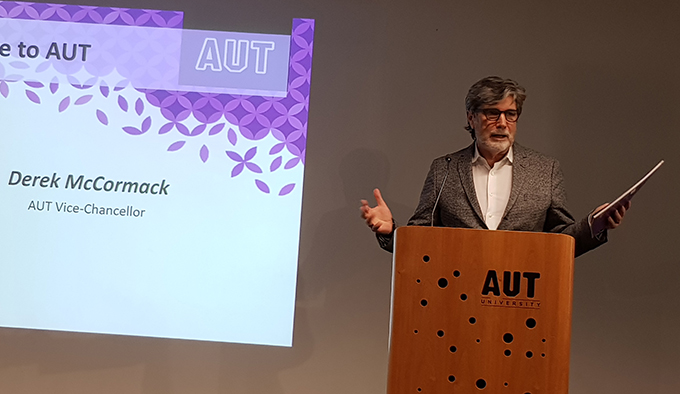 Significant growth
She said that although there was pressure to publish profiles of the research online only, she insisted that Pacific people still relished "the hard copy".
"Pacific people like to hold a book in their hands, and ask who's doing what?"
She said in the booklet's introduction that there had been significant growth in Pacific research and Pacific students entering postgraduate study.
"Many researchers are exploring what I will call the hard social issues – vulnerability issues relating to educational achievement, health, livelihood security, poverty and the increases in violent and risky behaviour.
"In striving to give voice to Pacific peoples' experience, our researchers are now engaging with and critiquing Pacific research models and knowledge construction processes."
Community research
"This commitment to community-grounded Pacific research is yielding rich returns."
The publication also featured the Pacific Media Centre along with director Professor David Robie, publications designer Del Abcede and research fellow Dr Sylvia Frain across a double-page spread.
Chair of the PMC Advisory Board Associate Professor Camille Nakhid was also profiled, along with her research on the experiences of African youth in New Zealand, as was Papua New Guinean doctoral candidate Stephanie Tapungu, who is affiliated with the PMC.
Tapungu is researching the relationship between journalism and public relations in her home country, where she is currently completing her field work.
The publication was launched by Equal Employment Opportunities (EEO) Commissioner Dr Saunoamaali'i Karanina Sumeo, herself a graduate from AUT.
Pacific 'Queen'
She praised the researchers and Tagaloatele, referring to her as "the Queen". She said that the demands of academia and society tested the will of academics, citing a Samoan adage as a metaphor for their journeys.
"E fili i le tai se agavaa – Let the sea determine the worth of this canoe."
Michael Andrew is the Pacific Media Centre's Pacific Media Watch freedom project contributing editor and a postgraduate student journalist in the School of Communication Studies.