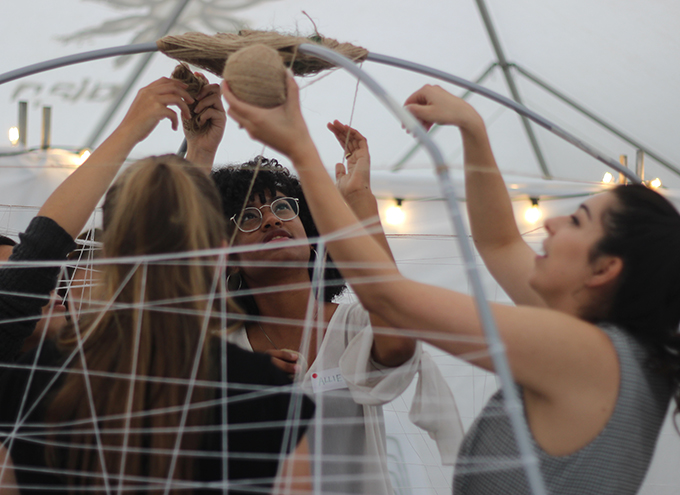 Pacific Media Centre Newsdesk
Students from across New Zealand will have their say at a hui on race relations in Aotearoa next month, followed by an evening event where they will compete in the national final of the Race Unity Speech Awards.
The students will gather for for the double events at Te Mahurehure Marae in Point Chevalier, Auckland, on Saturday, May 11.
Organiser Aidan MacLeod from the New Zealand Baha'i Community expects the speeches and discussions to be influenced by last month's Christchurch mosque on March 15.
"Following that attack it's especially important to listen to and amplify young voices," he said.
"These conversations are often dominated by adults and it's important for our country's future leaders to speak their mind.
"They have strong opinions and they want to be heard by people of influence. We're inviting MPs and other leaders to come and listen, and they're saying yes."
Members of Parliament expected to attend the events include Minister for Youth Peeni Henare, Golriz Gharaman, Melissa Lee, Priyanca Radhakrishnan, Michael Wood and Kanwaljit Singh Bakshi.
Artists, activists
The day time hui will be attended by high school and university students, young professionals, and community leaders.
Speakers and facilitators include a wide range of artists, activists and professionals, including Kiwi Muslim Mehpara Khan, who was the victim of a highly-publicised Islamophobic attack in 2017.
Khan recently wrote an article about the March 15 attack in Slate magazine titled "This is the Real New Zealand".
The evening's event features the national final of the Race Unity Speech Awards. The top six speakers from among the 180 high school students who entered this year's competition will be vying for the awards.
The speech awards provide a nationwide platform for senior high school students to express their ideas on how we can improve race relations.
Hui guest speakers include journalist and playwright Lynda Chanwai-Earle, Māori criminal lawyer and activist Kingi Snelgar, former NZ Olympic boxer and dancer Siona Fernandes, award-winning sculptor Tessa Lew and representatives of the activist group Asians Supporting Te Tino Rangatiratanga.