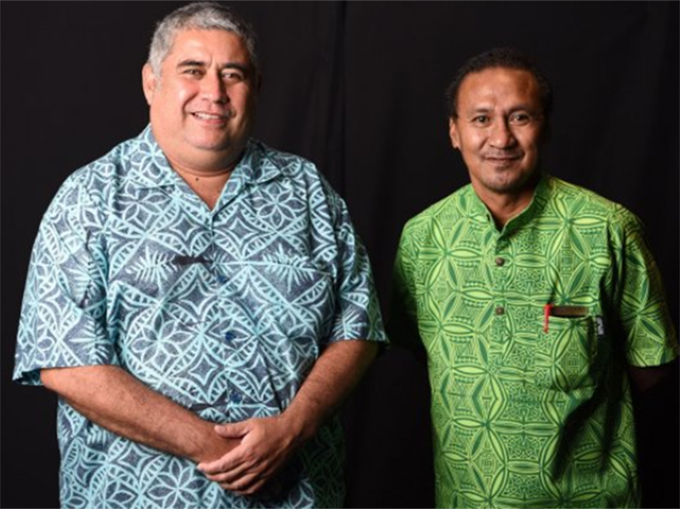 By Joyetter Feagaimaali'i-Luamanu in Apia
Rudy Bartley, president of the Journalist Association of Samoa (JAWS), has supported the international call for Samoa's government to abolish the Criminal Libel Act.
International Press Institute (IPI) deputy director Scott Griffen, appealed in his speech at the 40th anniversary of the founding of the Samoa Observer newspaper at the Sheraton Samoa Aggie Grey's Hotel last Friday, appealed to the government to scrap the law.
Bartley, in an interview with the Observer, echoed the call, saying JAWS supported the call.
READ MORE: IPI praises Samoa Observer
He said the government's abolition of the law in 2013 marked a "monumental signal" to progress press freedom, but its reintroduction in December last year was a step backward for Samoa.
"This reintroduction of libel is a regression in Samoa's media freedom advancements. We agree with the statement by Griffen entirely," he said.
He said JAWS continued to raise the issue with the government and they have suggested a more practical and realistic alternative to the draconian legislation.
"The JAWS has raised this before and our concerns with this and yes we too have suggested the same – other more practical and realistic solutions to addressing issues why this law was reintroduced."
Obstacle to press freedom
Griffen, in his celebration speech, highlighted the importance of press freedom and the role it played in people's lives.
He said the criminal libel law would continue to be an obstacle to press freedom in Samoa and an alternative solution should be considered.
Samoa was ranked 22nd on this year's World Press Freedom Index by Reporters Without Borders – the Paris-based media freedom watchdog that annually compiles international press freedom rankings.
However, RSF warned in May this year that the country was in danger of losing its standing as a regional press freedom model due to the Government's decision to reintroduce the law.