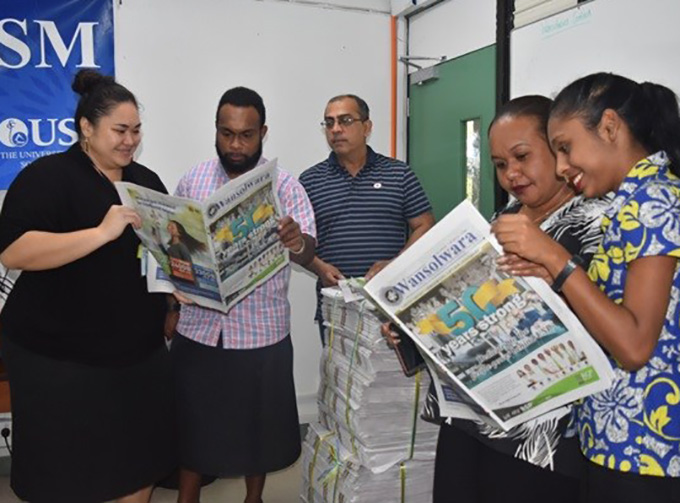 By Elizabeth Osifelo in Suva
The first edition of the University of the South Pacific's student journalist training newspaper Wansolwara for the year has hit the news stands and celebrates the institution's half century of achievements as one of the most successful regional organisations with more than 63,000 alumni and 26 international accreditations.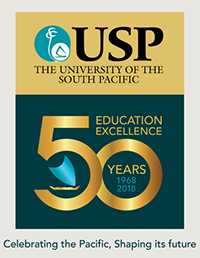 The university has presented 64,000 qualifications over the past 50 years and more recently was seeking initial accreditation with the WASC Senior College and University Commission (WSCUC).
The 24-page special edition focused on USP's 50th Anniversary and the "people power" behind the institution is one of two publications planned for the year and was printed as an insert in the Fiji Sun newspaper on Friday.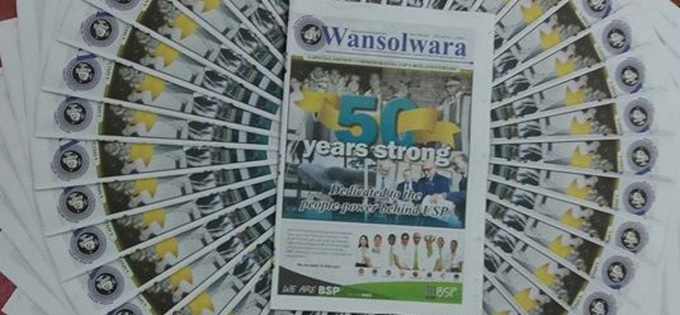 Wansolwara supervising editor-in-chief Geraldine Panapasa said the publication was dedicated first and foremost to the people who had made USP what it has become today.
She said the first edition focused on academics, support staff and the people who, over time, had become a part of the USP family.
The second edition is expected to feature various graduates and their contribution to society.
Final-year journalism students worked closely with the editorial board on the production of the newspaper.
The editorial board comprises USP journalism programme co-ordinator Dr Shailendra Singh, broadcast teaching assistant Eliki Drugunalevu, Panapasa and student editor Drue Slatter.
The award-winning Wansolwara newspaper is the longest surviving student publication in the region with the largest circulation (more than 20,000) of any student newspaper in the Pacific and Australasia.
An e-copy of the publication can be found on www.wansolwaranews.com or on ISSUU.
Elizabeth Osifelo is a final-year journalism student at USP.