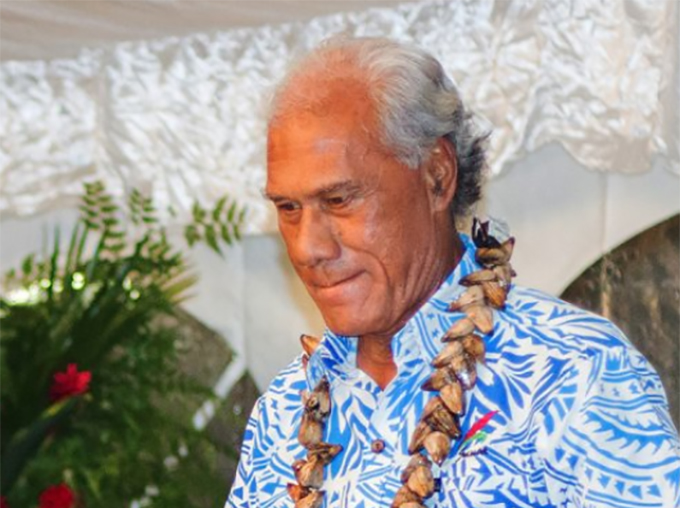 By Joyetter Feagaimaali'i-Luamanu
Prime Minister Tuilaepa Sa'ilele Malielelgaoi has accused his Tongan counterpart 'Akilisi Pohiva of being "jello" – jealous – of Samoa's media freedom ranking.
Tuilaepa made the comment in response to Pohiva questioning Samoa's ranking on the Reporters Without Borders' World Press Freedom Index.
Samoa is ranked 22nd while Tonga is ranked 51st.
READ MORE: Fifth Pacific Media Summit
Speaking at the opening of the 5th Pacific Media Summit being held in Nuku'alofa, Tonga, Pohiva suggested that something was "odd" with the rankings.
"You have all heard by now how that Tonga dropped two places from 49 to 51 on the 2018 World Press Freedom index," he said.
"You have also learned that the reason for the drop is because of my government's unfair treatment of senior journalists in the Tonga Broadcasting Commission.
"I have no problems with that but let me assure you all that it is a work in progress.
'Continuing to talk'
"We are continuing to talk with the management and staff members of the Tonga Broadcasting Commission about improving our relationship, and of course our position in the 2019 Press Freedom Index."
This is when he turned his attention to Samoa.
"I must say that I am surprised by Samoa's position on the Press Freedom Index where Samoa is 22nd," he said.
"Oh congratulations! However, what I went on about is the ongoing battle between my Samoan counterpart and the Samoa Observer. I can't believe that Samoa is 22nd and Tonga is 51st. This is unbelievable."
Asked for a comment, Prime Minister Tuilaepa laughed.
"Our ranking is far superior than the United States of America, which is ranked 45th and this is good news for the media and everyone who is here in my office," Tuilaepa said.
Freedom of journalists
"I am thankful that the government puts up with you people," he said, laughing.
"I am talking about freedom of journalists in our country and that is why the Tongan Prime Minister is somewhat "jello" (jealous) given that their ranking is very low, yet Samoa's ranking is quite significant."
According to Prime Minister Tuilaepa, there is a difference in the governance of Samoa and Tonga, but he did not elaborate on this.
Joyetter Feagaimaali'i-Luamanu is a journalist working with the Samoa Observer.