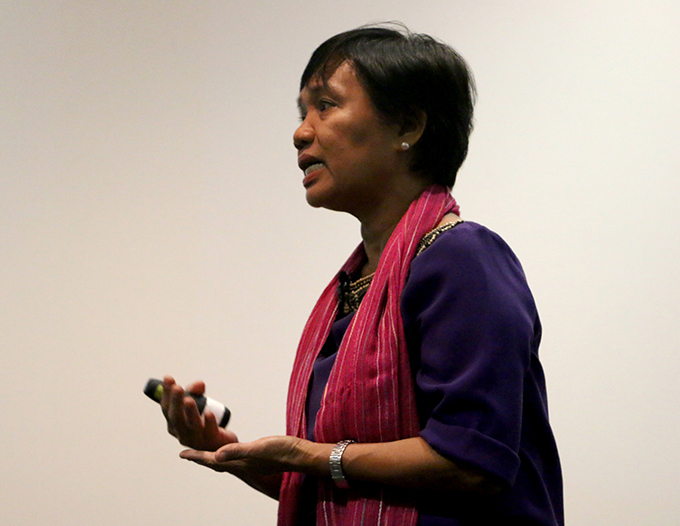 Auckland University of Technology's Pacific Media Centre has marked its tenth anniversary with a seminar discussing two of the wider region's most critical media freedom crises.
The "Journalism Under Duress" seminar examined media freedom and human rights in Philippines and Indonesia's Papua region, otherwise known as West Papua.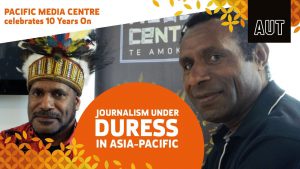 The executive director of the Philippine Center for Investigative Journalism, Malou Mangahas spoke about extrajudicial killings and an ongoing spate of murders of journalists in her country.
Threats to journalists in the Philippines have been on the rise since President Rodrigo Duterte came to power last year. However, according to Mangahas, his "war on drugs" has seen more than 7000 people killed, over often spurious allegations that they were drug dealers.
LISTEN: PCIJ's Malou Mangahas interviewed by RNZ Mediawatch
In the discussion about West Papua, the PMC seminar heard that access to the Indonesian region for foreign journalists, while still restricted, remained critical for helping Papuan voices to be heard.
Many West Papuans did not trust Indonesian national media outlets in their coverage of Papua, while independent journalists in this region face regular threats by security forces for covering sensitive issues.
The Pacific Media Centre and its two associated news and current affairs websites, Pacific Media Watch and Asia Pacific Report (previously Pacific Scoop), are among the few New Zealand media outlets to cover West Papua.
Research, media production
As well as a range of media books over the past decade, the PMC also publishes the long-running research journal Pacific Journalism Review.
"The Pacific Media Centre is rather unique in a New Zealand university context because it combines the attributes of a research and publication unit, and is also a media producer," said the PMC director Professor David Robie.
"The PMC provides a publishing environment for aspiring and young journalists to develop specialist expertise and skills in the Pacific region which is hugely beneficial for our mainstream media. All our graduates go on to very successful international careers.
"We also provide an important independent outlet for the untold stories of our region," he said.
Earlier, the head of the School of Communication Studies at AUT, Professor Berrin Yanıkkaya launched the book Conflict, Custom & Conscience: Photojournalism and the Pacific Media Centre 2007-2017, as well as the latest edition of the Pacific Journalism Review.
She said Dr Robie and his PMC colleagues had created "a channel for the voiceless to have a voice, a platform for the unseen to be seen".
RNZ International report republished by Asia Pacific Report with permission.