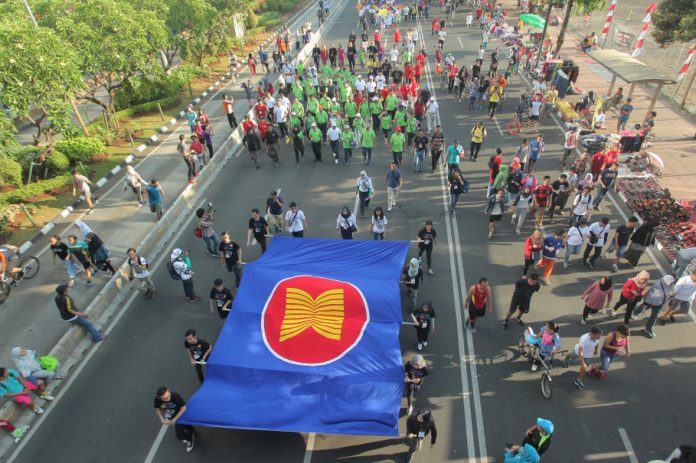 Indonesia's foreign policy under President Joko "Jokowi" Widodo has become more visible regionally and globally, contrary to popular assumptions from the early days of his administration that saw him concerned only with domestic affairs, says a senior diplomat.
Today, October 20, marks Jokowi's third year in office.
"There used to be this perception that President Joko Widodo, in the early days of his administration, was not too concerned with foreign policy, but now we are seeing the opposite," said Dino Patti Djalal, Indonesia's former ambassador to the United States and founder of the Foreign Policy Community of Indonesia (FPCI).
Speaking at a press conference in Jakarta, Djalal highlighted the need to reflect on the past 50 years of the Association of Southeast Asian Nations and its future, for the sake of Indonesia's presence on the international scene.
He said it was crucial if Indonesia "wants to be a leader recognised by the international community," because Asean is the one domain where its leadership has been "naturally accepted".
"Indonesia's policy toward Asean is the backbone of our foreign policy, so we must continue to lead in the association," Djalal added.
In the context of Asean, Indonesia's leadership has been in the face of the ongoing crisis in Myanmar's Rakhine State, in which more than half a million people have already fled to neighbouring Bangladesh.
Free, active policy needed
Djalal also noted the importance of free, active and creative foreign policy for Indonesia to be a key player in global peace and cooperation efforts.
According to the seasoned diplomat, one of the challenges for the country's policy in the future will be "non-traditional issues" such as humanitarian crises.
FPCI is hosting its third Conference on Indonesian Foreign Policy (CIFP) in Jakarta tomorrow. The Jakarta Globe is one of the event's media partners.
The conference's 18 sessions will cover a range of topics, with Asean and globalisation as the main theme.
Participants will also discuss the South China Sea dispute and the regional influence of the world's powerful leaders — United States President Donald Trump and Chinese President Xi Jinping.
One of the sessions will be devoted to the potential Indonesia's provincial and district leaders have to tap into international opportunities.
According to Dino, a survey conducted recently by FPCI revealed that so far only a few regions know how to capitalise on the country's position as one of the founders of Asean.
More Indonesian stories