Leanne Jorari interviews Susil Nelson-Kongoi, a "pawa meri". Video: EMTV News
By Leanne Jorari of EMTV News in Port Moresby
Our society is evolving rapidly and a clear way to measure this transformation is the way Papua New Guinea women are seen and promoted.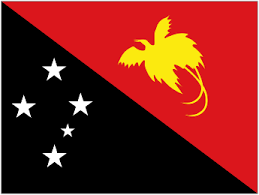 Women across the country and the Pacific have been bolder and more vocal than ever before — shattering glass ceilings in sectors and industries across the board, and demanding gender equality and women's empowerment.
In the current elections, the Electoral Commission says the highest ever number of women candidates are contesting for 111 seats in Parliament.
Out of a total of 3332 candidates, 165 are women — 30 more than in the last election in 2012.
In our largely patriarchal society, it's no secret that over the years, women have faced unavoidable challenges in order to be heard and seen. Some may even argue that women face harder obstacles then men.
So the women that have surmounted all odds and smashed glass ceilings, while making their way to the proverbial "top".
'Pawa meri'
Celebrated for their accomplishments, many of these women are given the titles "Pawa Meri" — "power women".
EMTV News spoke to Susil Nelson-Kongoi, a "pawa meri" in her own right, about her challenges and what knowledge she could impart to aspiring female leaders.
To celebrate the great leaders and to share ideas and stories, leading women across sectors in leadership across the Torres and the Pacific gathered today for a Pacific Leadership and Governance Precinct panel discussion.
The panel was held to coincide with this year's NAIDOC week, which celebrates the history, culture and achievements of Aboriginal and Torres Strait Islander peoples.
Visiting was Vonda Malone, the first indigenous woman to be mayor for the Torres Shire Council. She shared her experiences of being a woman of colour in Australia and how she won in a male-dominated council.
EMTV News stories are republished with permission.