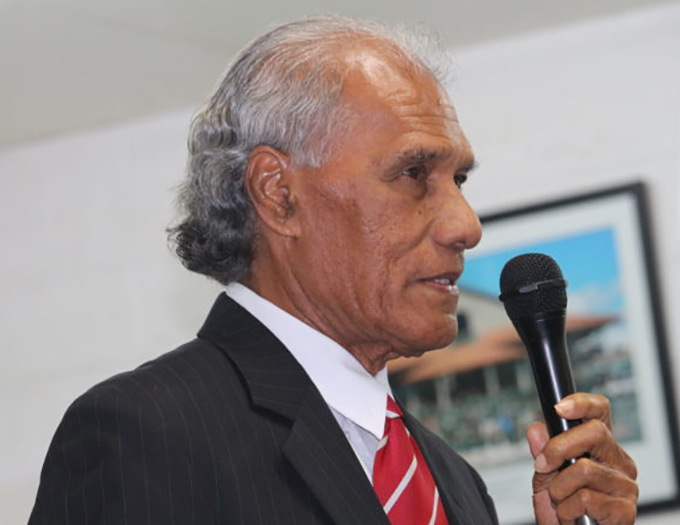 By Philip Cass in Auckland
It is just under a year since the Tongan government assured the Pacific Games Council that it was fully committed to hosting the 2019 Games.
But the Tongan government said this week it would stand by its decision to not host the regional sporting event.
Prime Minister 'Akilisi Pohiva made the announcement during a meeting with Pacific Games Council president Vidhya Lakhan.
Lakhan asked for a meeting with the government to see whether it would change its mind about withdrawing from the Games.
Pohiva asked the PGC to endorse the government's decision and to consider having another country host the 2019 Games.
Samoa has already lodged a submission to host the Games in place of Tonga.
In reiterating the government's decision, the Prime Minister once again cited economic reasons as the basis for withdrawing.
He based his original shock decision on a 2013 report on the consequences of holding the Games.
During the meeting with Lakhan, Pohiva said there were more important matters in Tonga which needed the government's attention.
In late June 2016, Lakhan and PGC executive director Andrew Minogue flew to Nuku'alofa to assess the state of preparations for Tonga's hosting of the 2019 Pacific Games.
During the visit the Tongan government expressed its full support for hosting the 2019 Pacific Games.
Lakhan also received extensive briefings from the staff of the Tongan Pacific Games Organising Committee on the development of the sports and marketing programmes.
"The Pacific Games Council is pleased the Prime Minister is now involved in overseeing the Tongan government's commitment to hosting the 2019 Pacific Games and providing the necessary facilities and funding support to stage a successful Games," Lakhan said after the PGC visit in 2016.
Dr Philip Cass is a journalist and media academic contributing to Kaniva News. This article is republished with permission.