The Auckland University of Technology's new open access publishing platform. Video: Tuwhera
A new online research platform will allow Pacific research to be more accessible around the country and the world.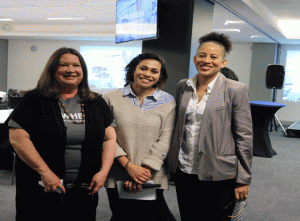 Tuwhera was launched this week at the Auckland University of Technology (AUT). The platform allows journal editors to have their work freely published online and available to the public.
The Pacific Journalism Review was launched on the research site, making information about the Pacific more accessible to international staff and students.
The investigative journal is published by the Pacific Media Centre. Globally, it is the only journal that publishes expert media research and articles about the Pacific region.
The founding editor of Pacific Journalism Review and director of the Pacific Media Centre professor David Robie has edited the journal during its 22-year existence.
Robie who is currently away on sabbatical praised the Tuwhera initiative in a video message screened at the launch.
'Tremendous step'
He said it is a "tremendous step forward" for the Pacific Journalism Review, whose readers have been asking for open access to the journal for a long time.
"Particularly in the South-Pacific and the Asia-Pacific region, to have open access to a journal such as ours is a really important step forward."
"This is a really exiting opportunity for Pacific Journalism Review, we are delighted to have the opportunity to be publishing with AUT's open access Tuwhera site."
Listen to the Pacific Media Centre's podcast: