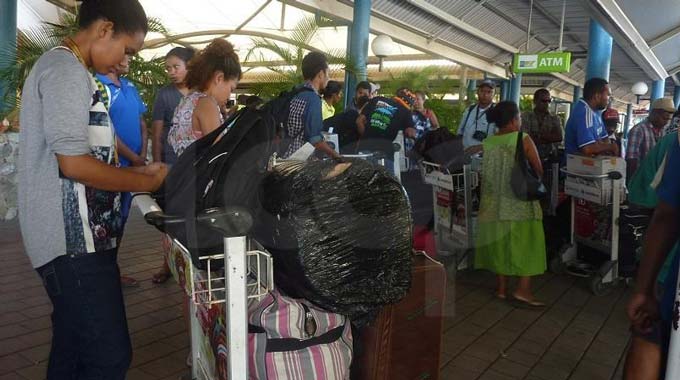 By Quintina Naime in Port Moresby
Governors and members of parliament in Papua New Guinea have been urged to assist university students by way of sending them back to their respective tertiary institutions as and when required to.
Minister for Higher Education, Research, Science and Technology, Francis Marus, announced this week that the University of Papua New Guinea (UPNG), University of Goroka (UOG) and PNG University of Technology (Unitech) would resume the 2016 academic year in the coming months.
UOG will commence semester two later this month, Unitech will resume on August 29 and UPNG will begin the 2017 academic year early in September.
Marus called for all the governors and MPs to support the sector by helping their students to travel back to their respective institutions.
He said budget has been an obstacle for all institutions as the situation has forced them beyond their respective budgets.
"I am calling on the governors and MPs to assist the universities, students and parents," Marus stated.
"I am happy that the managements from the respective schools have agreed to save the 2016 academic year.
"The government will support the management in terms of the reconciliation process."
Police presence will be maintained on ground at all three universities to guarantee the safety of students and teachers and determine a safe learning environment until normalcy is restored.
Marus added that it will take a long term plan for the sector to rebuild the infrastructure that was lost, but those responsibilities are up to the respective intuitions to manage and find alternative short term solutions.
Quintina Naime is a Loop PNG reporter.