POPULAR NEWS
Zero Hedge By Tyler Durdan, a blog commentary written after the anti-TTIP protests in Berlin last October when more than 250,000 people demonstrated. FLASHBACK: When it...
By Veronika Kusumaryati and Cypri Dale Two events of highest significance in the context of global history of decolonisation are taking place in the Pacific: ...
WORD CUP 2016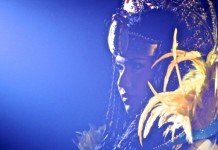 By Michael Neilson in Jakarta On the University of Indonesia campus in Depok, south of Jakarta,...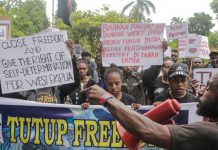 Pacific Media Centre News Desk Gold and copper mining firm PT Freeport has reportedly laid off...
By Melanie Cooper A documentary exploring why New Zealand Sign Language (NZSL) isn't a language option...
WRC Rally Cup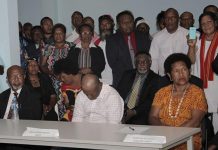 By Quintina Naime in Port Moresby Papua New Guinea's Registry of Political Parties is encouraging political...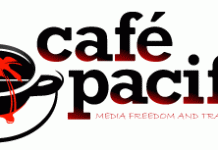 Report by David Robie. This article was first published on Café Pacific IT was a privilege...
Al Jazeera reports on the Philippines elections on polling day. With 87.5 percent of precincts already...
CYCLING TOUR
Report by Pacific Media Centre <!-- --> The recognised seasonal employer (RSE) scheme allows for workers from the Pacific Islands to work in New Zealand for harvesting...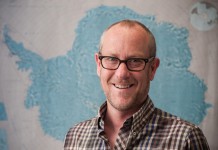 By Thomas Leaycraft of Scoop The "window of possibility" for less than 2 degree C temperature rise will close in the next 10 years, says...
East New Britain Students Association members from the University of Papua New Guinea are calling on Prime Minster Peter O'Neill to step down and...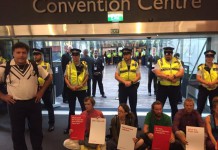 LIVE NEWSFEED: Peaceful civil disobedience in Auckland, March 21 - Greenpeace Hundreds of climate change protesters were today blockading entrance to the oil industry conference...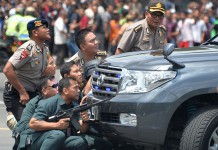 One of the suspects directly involved in the bombing attacks in the Thamrin Boulevard business district in the heart of central Jakarta early last...
TENNIS
Report from Pacific Media Watch in Suva The decision by the United States to withdraw from the 30-year Tuna Treaty with Pacific Island countries will...
Report by Pacific Media Centre - Niklas Pedersen on location today in Suvavou - a small village outside of Suva. He is interviewing a spokesperson of the...