POPULAR NEWS
Senator Leila de Lima says her camp and police agreed the arrest would happen on Friday, but they were dismayed to find out the...
Report by Pacific Media Centre By Kai Ping Lew The editorial supervisor watches the students like a hawk as they type frantically, occasionally barking questions about...
WORD CUP 2016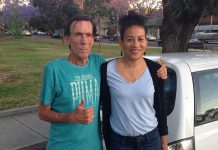 SPECIAL REPORT: It was early November 2016. As I waited for Laura Lyons from Grandmothers...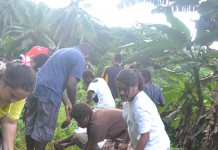 More than a thousand Fijian, Vanuatu and Samoan youths will be helped to secure employment...
Al Jazeera's People & Power programme investigates disturbing claims that New Zealand's rivers and lakes...
WRC Rally Cup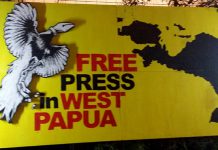 Independent journalists, human rights defenders and freedom organisations in Timor-Leste have appealed for international bodies...
Students from the University of Papua New Guinea - many already having left the campus...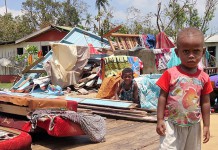 Women have been facing health and security issues since last month's disaster, reports Ami Dhabuwala...
CYCLING TOUR
Charmaine Poriambep of TVWan News reports on the timely new PNG code of ethics. Pacific Media Watch News Desk Journalists, reporters and media practitioners in Papua...
Now that the Festival of Pacific Arts is over, what happens next? The promotion and preservation of culture doesn't stop, reports Kuam News in...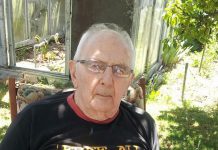 OBITUARY: By Murray Horton John Miller (1929-2016) died in Christchurch in November, aged 87. John and Leonida (Leony) have been members of the Philippines Solidarity...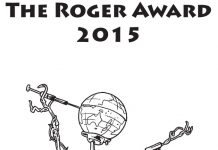 The 2015 Roger Award for the "worst transnational corporation operating in Aotearoa/New Zealand" has been awarded to the international IAG/State Insurance conglomerate, the organisers...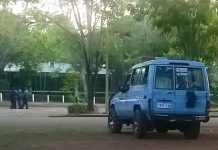 Uniforce security guards at the University of Papua New Guinea campus say the administration has overlooked their role by bringing in the police force...
TENNIS
The New Zealand government backs the French Pacific territories becoming full members of the Pacific Islands Forum, reports Radio New Zealand International. The director of...
OPINION: Contributed by the Australian West Papua Association On the 2 July 1998, the West Papuan Morning Star flag was raised on top of a...