LIFESTYLE
EMTV News report on the call for unity. By Aloysius Laukai in Buka The Autonomous Bougainville Government president, Chief Dr John Momis, has called on the...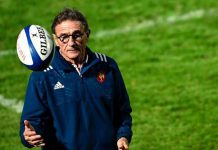 TRIBUTE: By former Planet Rugby editor Danny Stephens Not three hours had passed since last week's message from Queen Elizabeth II said she was "…hoping...
REVIEWS
The French government plans to pave 1000 kilometers of its roads with solar panels in the next five years, which will supply power to...