LIFESTYLE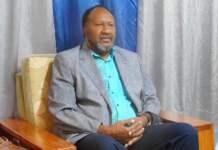 By Jonas Cullwick in Port Vila Vanuatu's Prime Minister, Charlot Salwai Tabimasmas, says some South Pacific leaders at this month's Forum in Samoa backed off...
Kiwi Fair Go Debate #KiwiFairGo - tonight at 8pm. OPINION: By Martyn Bradbury of The Daily Blog I love New Zealand's democracy. It's representative, it allows...
REVIEWS
By Vannessa Hearman and Jose da Costa In 1995, 18 East Timorese youths sailed illegally to Australia in a small fishing boat. After five nights...