DON'T MISS
By Charles Yapumi in Vanimo West Papuans who have been living in Papua New Guinea for many decades will be granted citizenship soon. The PNG Immigration...
LATEST NEWS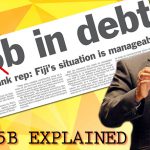 Pacific Media Centre News Desk Fiji's Economy Minister Aiyaz Sayed-Khaiyum has told Parliament the national debt is currently F$4.5 billion (NZ$3.07 billion) and was manageable,...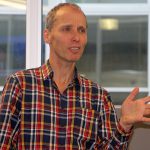 By Kendall Hutt in Auckland Investigative journalist and author Nicky Hager has taken journalism students inside the process behind the controversial book Hit & Run,...
Salome Vincent of TVWAN News reports on the PNG forests industry management direction. Pacific Media Centre News Desk Papua New Guinea's Forestry Authority acting manager Tunou...
POPULAR ARTICLES
Video spotlight on Vakatawa's brilliance - 6 tries in the 2015 Wellington Sevens Report from Pacific Media Watch in Paris France head rugby union coach Guy...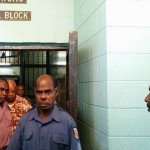 Anti-corruption police have arrested and charged a Papua New Guinea Supreme Court judge with judicial corruption, reports Loop PNG. Judge Bernard Sakora, 68, of the...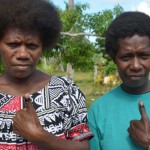 "Respect", as Father Walter Lini famously said, "is honourable". But despite the enormous social, economic and cultural contributions they make every day, Vanuatu's women are rarely given the respect they deserve;...
LATEST REVIEWS
By Susan Schulman in Kambele, Papua, reporting for IRIN Martina Wanago was sick. In fact, she was sure she would die. She had contracted HIV,...