DON'T MISS
Video clip of the final "living document" declaration by Pacific journalists and media officers at the human rights forum in Nadi, Fiji, over the...
LATEST NEWS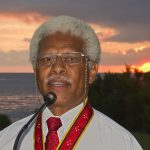 Pacific Media Centre Newsdesk A former Chief Justice of Papua New Guinea, Sir Arnold Amet, today condemned the actions of the beleagured Electoral Commissioner in...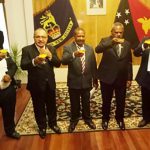 ANALYSIS: By Keith Jackson The headlines variously read "O'Neill 'invited' to form government", "O'Neill gets tap to form government" and "People's National Congress invited to...
EMTV News reports on the election writs court order. Pacific Media Centre Newsdesk The Ombudsman Commission has obtained an interim court order to extend the return...
POPULAR ARTICLES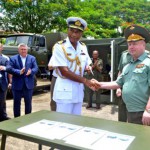 By Mere Naleba in Suva The Russian Ambassador to Fiji, Vladimir Morozov, and Russia's head of the Missile Artillery Chief Directorate, Lieutenant-General Nikolay Parshin, have...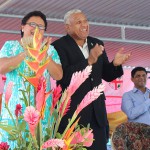 OPINION: By Tess Newton Cain in Port Vila In September 2014, after 8 years of military rule, the people of Fiji went to the polls. The...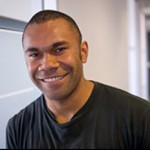 By Thomas Leaycraft of Scoop New Zealand needs to acknowledge that Pacific Island nations face an "ecological holocaust" and "ecocide" thanks to climate change, says...
LATEST REVIEWS
Report from Pacific Media Watch By Glenda Willie in Port Vila Transparency International Vanuatu has called on all candidates in today's snap election to act with...